Published 04-02-20
Submitted by Discovery Education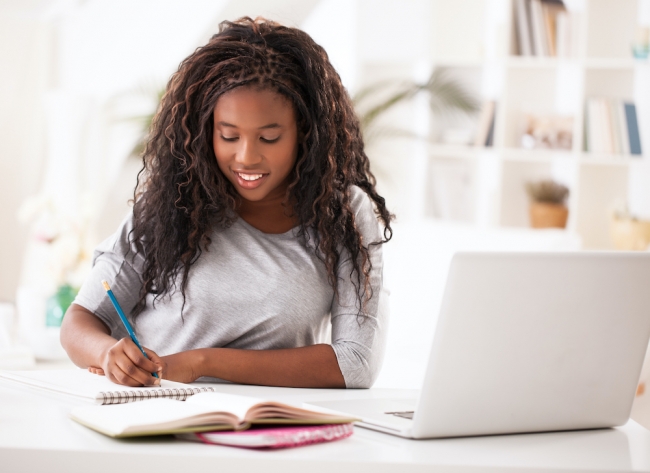 Dynamic no-cost digital content from Discovery Education and its partners is available to help families and students across the United States improve financial literacy throughout April, the Financial Literacy Month.
"We share the belief of the school communities we serve that building a strong financial foundation is critical for students as they progress through school," said Lori McFarling, President of Corporate Education Partnerships at Discovery Education. "In recognition of Financial Literacy Month and the increasing need for young people to understand the basics of becoming financially literate, we're proud to work with our corporate and community partners to provide access to no-cost virtual learning resources that amplify and empower students with the knowledge to be financially fit."
Discovery Education celebrates the following partners for their commitment to supporting students' continued learning at-home through the delivery of these no-cost financial literacy resources:
Cha-Ching Money Smart Kids!
The financial literacy program from Jackson Charitable Foundation and Discovery Education empowers kids in grades K-6 with the knowledge, tools, and practice they need to make informed decisions that will help them reach their goals and dreams. Learn more at Cha-ChingUSA.org and engage communities in financial empowerment, starting with:
Money Smart Kids Contest: Open to educators, parents, and community members, vote daily on behalf of your school for the chance at $10,000 to put toward financial education and $1,000 to donate to the charity of your choice. Vote daily from now until June 25, 2020.
Econ Essentials
 CME Group joined forces with Discovery Education to create Econ Essentials, a program designed to help high school students learn about economic principles with engaging standards-aligned resources. Dive into the program at EconEssentialsInSchool.com and learn how real-world examples make complex economics attainable:
Pathway to Financial Success in Schools
 Discover Financial Services and Discovery Education empower students to take control of their financial futures through a comprehensive, Gr. 6-12 financial literacy curriculum with self-paced eLearning modules and classroom and family extension activities. See the full suite of materials at pathwayinschools.com and kick-off the financial literacy education with family:
For more information about Discovery Education's corporate and community partnerships and the support provided to students, educators and families during the COVID-19 crisis, visit DiscoveryEducation.com. Curated, standards-aligned, K12 financial literacy resources can also be found in Discovery Education Experience.
In response to the ongoing COVID-19 crisis, Discovery Education is offering schools and school systems not currently using the company's digital services free access to Discovery Education Experience. Schools accepting this offer will have access to Discovery Education's dynamic K-12 learning platform and its ready-to-use digital lesson plans, activities, and standards-aligned resources through the remainder of the school year. In addition, Discovery Education is offering a suite of no cost resources for parents and caregivers called Daily DE that can be used at home. For more information, visit Discovery Education's comprehensive Virtual Learning resource center dedicated to helping educators adapt their instruction to meet today's needs.
For more information about Discovery Education's digital resources and professional learning services, visit DiscoveryEducation.com, and stay connected with Discovery Education on social media through Facebook, follow us on Twitter at @DiscoveryEd, or find us on Instagram and Pinterest.
###
About Discovery Education
Discovery Education is the global leader in standards-aligned digital curriculum resources, engaging content, and professional learning for K-12 classrooms. Through its award-winning digital textbooks, multimedia resources, and the largest professional learning network of its kind, Discovery Education is transforming teaching and learning, creating immersive STEM experiences, and improving academic achievement around the globe. Discovery Education currently serves approximately 4.5 million educators and 45 million students worldwide, and its resources are accessed in over 140 countries and territories. Inspired by the global media company Discovery, Inc., Discovery Education partners with districts, states, and like-minded organizations to empower teachers with customized solutions that support the success of all learners. Explore the future of education at DiscoveryEducation.com.
Contacts
Grace Maliska, Discovery Education, gmaliska@discoveryed.com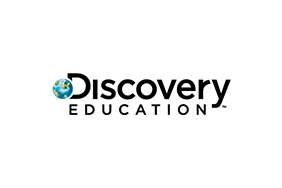 Discovery Education
Discovery Education
Discovery Education is the global leader in standards-based digital content for K-12, transforming teaching and learning with award-winning digital textbooks, multimedia content, professional development, and the largest professional learning community of its kind. Serving 4.5 million educators and over 50 million students, Discovery Education's services are in half of U.S. classrooms, 50 percent of all primary schools in the U.K., and more than 50 countries. 
Accelerate student achievement in your district by capturing the minds and imaginations of students with the fascination of Discovery, tapping into students' natural curiosity and desire to learn.
More from Discovery Education