Published 04-02-20
Submitted by Markstein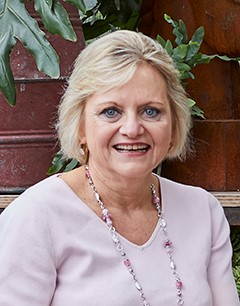 Navigating the new realities of COVID-19 is straining every corner of life, forcing business, non-profit, health and education leaders to take unprecedented action to stop the pandemic's spread and leaving many wondering how their organizations will survive. 
Markstein, an integrated communications agency with offices in Birmingham and Washington, D.C., will join 3BL Media, the world's leading distribution platform for purpose-driven organizations, for a free webinar on Tuesday, April 7 at 12:30 p.m. EST. The webinar is designed to share best practices to help your organization not only survive the crisis, but eventually thrive again. It will feature public relations veteran Sheila McLean, mid-Atlantic president of Markstein, and Robbie Lock, executive director of the 3BL Association, a professional group devoted to sharing best practices in corporate responsibility.   
COVID-19 has shut down the economy, shuttered factories, stores, schools and restaurants and left airports, hotels, office buildings and grocery store shelves empty.   
"No leader will get everything right all the time," McLean said. "The best ones bring humility and vulnerability to the effort, admit their mistakes and adjust. Most importantly, good leaders need to immediately think about not just survival, but recovery." 
The webinar will explore key steps that can help move your organization toward recovery and highlight those leading the way.  
"Now is the time to lean into your corporate responsibility strategy," Lock said. "Your employees and customers will look to brand purpose and social and environmental work to navigate this crisis and then lift up all stakeholders when it's over." 
Register for the free webinar HERE. 
About Markstein
Markstein is an integrated communications agency that blends art and science to create measurable solutions. We are inspired by the belief that helping to solve complex problems can change the world for the better – one client at a time. 
About 3BL Media
3BL Media delivers purpose-driven communications for the world's leading companies. Our unrivaled digital distribution, editorial and leadership platforms reach an audience of 10+ million change makers.
# # #

Markstein