Published 04-01-20
Submitted by General Motors
General Motors is proud to announce that it has received the 2020 ENERGY STAR Partner of the Year Sustained Excellence Award for continued leadership and superior contributions to ENERGY STAR.
"Being honored as an ENERGY STAR award winner for the ninth year is a recognition of the people at General Motors who are committed to creating a zero-emissions future," said GM Chief Sustainability Officer Dane Parker. "The innovations and processes that have been brought forward to reduce energy intensity, the tools provided by the EPA and strong partnerships with others have been at the center of our success, and the inspiration to continuously improve."
In 2010, GM committed to a 20 percent reduction in carbon intensity by 2020, which was met early in 2017. And in February, GM Chairman and CEO Mary Barra announced accelerated energy goals, including the sourcing of 100 percent renewable energy in GM U.S. facilities by 2030, and globally by 2040.
"I salute the 2020 ENERGY STAR award winners," said Anne Idsal, EPA principal deputy assistant administrator for air and radiation. "These leaders demonstrate how energy efficiency drives economic competitiveness in tandem with environmental protection."
The highest honor among ENERGY STAR awards is the ENERGY STAR Partner of the Year—Sustained Excellence Award. EPA presents the Sustained Excellence Award to partners that have already received ENERGY STAR Partner of the Year recognition for a minimum of two consecutive years and have gone above and beyond the criteria needed to qualify for recognition. Winners hail from small, family-owned businesses to Fortune 500 organizations — representing energy-efficient products, services, new homes and buildings in the commercial, industrial and public sectors.
For a complete list of 2020 winners and more information about ENERGY STAR's awards program, visit energystar.gov/awardwinners.
General Motors (NYSE:GM) is a global company committed to delivering safer, better and more sustainable ways for people to get around. General Motors, its subsidiaries and its joint venture entities sell vehicles under the Chevrolet, Buick, GMC, Cadillac, Holden, Baojun and Wuling brands. More information on the company and its subsidiaries, including OnStar, a global leader in vehicle safety and security services, and Maven, its personal mobility brand, can be found at http://www.gm.com.
ENERGY STAR® is the government-backed symbol for energy efficiency, providing simple, credible, and unbiased information that consumers and businesses rely on to make well-informed decisions. Thousands of industrial, commercial, utility, state, and local organizations—including more than 40 percent of the Fortune 500 companies—rely on their partnership with EPA to deliver cost-saving energy efficiency solutions. Since 1992, ENERGY STAR and its thousands of partners helped American families and businesses save more than 4 trillion kilowatt-hours of electricity and achieve over 3.5 billion metric tons of greenhouse gas reductions. In 2018 alone, ENERGY STAR and its partners helped Americans avoid nearly $35 billion in energy costs. More background information about ENERGY STAR can be found at: energystar.gov/about and energystar.gov/numbers.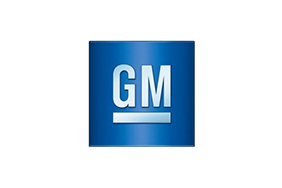 General Motors
General Motors
General Motors Corp. (NYSE: GM), the world's largest automaker, has been the global industry sales leader for 75 years. Founded in 1908, GM today employs about 327,000 people around the world. With global headquarters in Detroit, GM manufactures its cars and trucks in 33 countries. In 2005, 9.17 million GM cars and trucks were sold globally under the following brands: Buick, Cadillac, Chevrolet, GMC, GM Daewoo, Holden, HUMMER, Opel, Pontiac, Saab, Saturn and Vauxhall.
More from General Motors