Published 04-01-20
Submitted by Arbor Day Foundation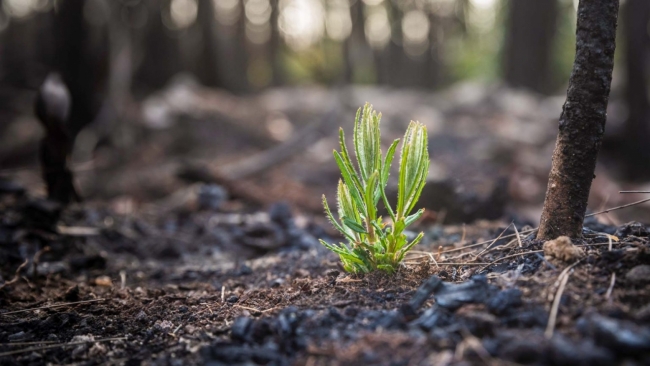 By: Ben Wilinsky
The Australia bushfires captured the attention of people around the globe. More than 24 million acres burned, thousands of homes were destroyed, the lives of 33 people were lost, as well as an estimated 1 billion animals.
These fires in Australia are unprecedented, just like the 2019 fires in Siberia and the 2018 fires in California. Yet, if past and current trends continue to be indicative of events to come, these megafires could become the new normal, especially without significant global action.
For the Arbor Day Foundation, that urgent action takes place in both forest and community settings, working alongside our local partners on the ground to bring tree recovery efforts to Australia. We aim to meet the challenge posed by the growing intensity and frequency of these megafires around the world.
Understanding and Education: Immediately after new fires are sparked, it is critical that we recognize for ourselves and our countless partners, where exactly reforestation and recovery generally fit into the larger wildfire equation. The Arbor Day Foundation puts a high priority on educating our partner networks on what is happening in geographies like Australia. We recognize that supporting immediate needs of stopping fires now and promoting the necessities of providing food, water, and shelter to those affected are of utmost importance.

Future Forests in Focus:  A common theme with all natural disasters is that immediate public attention is both intense and fleeting, especially when those disasters are far from home. While urgent issues such as food, water, and shelter, are typically most pressing, recovery from fires, floods, or hurricanes is often a multi-year if not generational effort. The Arbor Day Foundation works to positively maintain attention on these critical issues once the news cycle has shifted, ensuring that these forests and communities are not only helped, but restored in a sustained fashion. 

A Sustained Approach: To best steward our resources, the Arbor Day Foundation engages in long-term, sustainable approaches to forest restoration, management, and protection. According to USDA Forest Service research and what is referred to as "resiliency theory," focusing attention on fuels reduction, prescribed burning, and quick-response; active reforestation could limit severity and intensity of future fires, helping forests continue to provide the basic necessities of life such as air, water, habitat, and a stable climate, more effectively.

Setting Priorities: Because the need is immense, and funds are often limited, the Arbor Day Foundation focuses on the highest priority areas within a wildfire-impacted landscape. This usually means factors such as focusing on where the best active reforestation opportunities are, and where passive reforestation, or natural regeneration, may not occur at all or sufficiently to restore the ecosystem. We also put a high priority on efforts or approaches where our local partnerships have strength. No work of high-quality and integrity can be done without active, reliable, on-the-ground partners.

Cutting Emissions: Pressures outside of forests affect forests. Forest pressures in places such as Brazil and the United States are linked to pressures on Australian forests. Increasing temperatures will lead to more significant forest fire risks, and a higher likelihood of future, more intense occurrences. Reining in global emissions immediately is one of the most critical tactics for ensuring that abnormal fire events like those in Australia do not become commonplace.
Our Plans for the Future
There is a great deal of work to be done together. Here are details on what is next for the Arbor Day Foundation in the wake of Australia, and growing megafires globally.
Growing Our Global Reach: The Arbor Day Foundation works globally. We are active in 27 countries, and that number is growing. Our ability to balance and ensure that both quality and scalable solutions are in place across diverse geographies continues to be top of mind. Further testing and refining of our systematic response to each occurrence, despite the nuances of each ecoregion and wildfire, will continue to be essential to our success. Building strong, long-term, credible partnerships is at the heart of what the Arbor Day Foundation does and will continue to do.

Driving Attention to Trees: We strive to continue to improve our ability to maintain attention on these issues after the news cycle has shifted. Yet needs on the ground remain tremendous and unmet. It's vital, for example, to support cities and towns throughout the affected region with education, recognition, and general support through our programs like Tree City USA and Tree Cities of the World. This means working harder and smarter to raise funds for both reforestation and urban forest restoration long after the fires go out. Lastly, this continues to mean fortifying partnerships with local NGOs, community leaders, and governmental partners.

Convening Partners: There is much to learn from the increasing severity and frequency of forest fires. Many of our partners are interested in learning more, while many are interested in sharing their experiences. The Arbor Day Foundation is often at the nexus of these conversations and aims to continue to create spaces for convening interested parties to drive our mission forward. That is what our Time for Trees initiative, launched last year, is all about. It could look like the upcoming United Nations Decade of Restoration, which will include reforestation as a key component. This could also focus on the growing swell of support and interest in trees globally, as recently evidenced by the Trillion Trees Initiative launched at the World Economic Forum's annual meeting in Davos, Switzerland. It could also look like a new Arbor Day Foundation initiative focused exclusively on restoring both natural and community-forest settings in the wake of wildfire globally known as the Wildfire Restoration Collaborative.
We invite you to get involved now in our plans to respond to Australia and the growing global trend of megafires.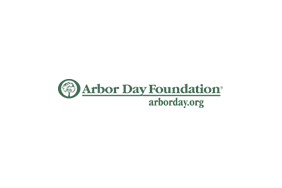 Arbor Day Foundation
Arbor Day Foundation
Founded in 1972, the Arbor Day Foundation has grown to become the largest nonprofit membership organization dedicated to planting trees, with more than one million members, supporters, and valued partners. During the last 44 years, more than 250 million Arbor Day Foundation trees have been planted in neighborhoods, communities, cities and forests throughout the world.
More from Arbor Day Foundation