Published 04-01-20
Submitted by Booz Allen Hamilton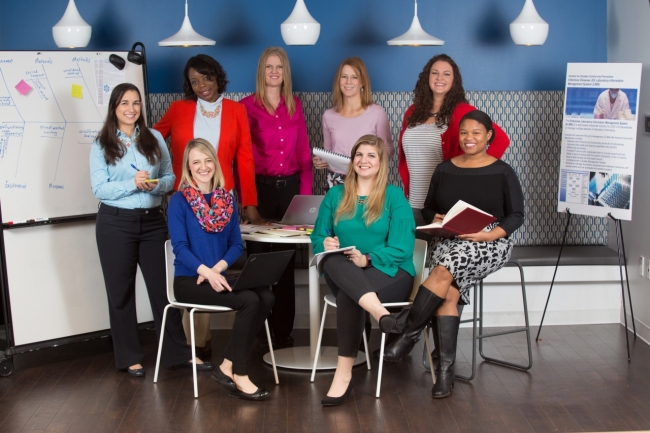 Throughout Booz Allen, women are pushing forward and breaking boundaries in fields from cyber defense to data science, by driving innovation and enabling economic growth. Senior Vice President Aimee George Leary, Executive Sponsor of Booz Allen's Women's Business Resource Group, said "I'm proud to Be Booz Allen, because when it comes to advancing gender equality, we're all in."
This March, in honor of Women's History Month, we look back at highlights and achievements from the last year.
Strengthening health and defense
Women are putting their STEM expertise to work in vital missions, from healthcare to defense.
Booz Allen Lead Associate Jyoti Wadhwa helps pharma companies and healthcare manufacturers understand their cyber risk and guard against threats. It's a complicated mission in today's world of escalating attacks, IT automation, and overall digital transformation. 
"The ultimate mission is to serve the patient," she said. "You're there because the organization must provide a secure environment to deliver lifesaving medicine."  
Positioning, navigation, and timing (PNT) data enables everything from the smart phone in your pocket to fields as diverse as the transportation, communications, and energy sectors. In Booz Allen's Dayton, Ohio office, PNT engineer and system architect Becky Westing is helping to create a PNT Architecture Standard that will make it faster and easier for defense clients to insert PNT capabilities into complex mission systems. 
Delivering guidance from the executive suite
How did women at the top tackle obstacles and seize opportunities along the way? What advice do they have for the next generation of women?
In its "Leading Together" Facebook Live Series, Booz Allen brings together women who carved out new career paths, leveraged their skills, and overcame the burnout of managing career and family. Executive Vice President Dee Dee Helfenstein, Solutions Business Lead at Booz Allen discussed the myth that there's a limited number of seats for women in leadership, how to break that mindset, and how women can position themselves for career success.
Booz Allen's female leadership also shared their own journeys, as Nancy Laben, Booz Allen chief legal officer and founding board member of the Booz Allen Foundation, did with the "Booz Allen Stories" podcast. 
Laben talked about the formidable challenges her grandmother faced pursuing a career in law—and the inspiration this can provide across generations.
"I think having grit—having the stick-to-it-iveness as she used to have—allows one to go further than one might even think possible," Laben said. "I think that's something that's helped me as I've faced obstacles."
Encouraging the next generation
As a principal with Booz Allen, Dr. Lauren Neal leads the firm's health analytics work and internal investments in artificial intelligence (AI), helps federal health agencies build AI-enabled platforms, and oversees the development of human learning solutions for biomedical research and clinical care. But she almost didn't pursue a career in data science--until a professor encouraged her to take this next step.
Neal passes this spirit of mentorship on through Booz Allen's Women in Data Science group, which she founded. Its aim is to develop diversity in data science leaders and—through mutual teaching, learning, and events like hackathons—inspire the next generation of women data scientists.
Read more about women at Booz Allen and learn more about our Women in Tech talent community.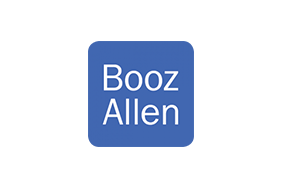 Booz Allen Hamilton
Booz Allen Hamilton
For more than 100 years, business, government, and military leaders have turned to Booz Allen Hamilton to solve their most complex problems. They trust us to bring together the right minds: those who devote themselves to the challenge at hand, who speak with relentless candor, and who act with courage and character. They expect original solutions where there are no roadmaps. They rely on us because they know that—together—we will find the answers and change the world.
We solve the most difficult management and technology problems through a combination of consulting, analytics, digital solutions, engineering, and cyber expertise. With global headquarters in McLean, Virginia, our firm employs more than 26,000 people globally, and had revenue of $6.70 billion for the 12 months ended March 31, 2019. To learn more, visit www.boozallen.com. (NYSE: Booz Allen)
More from Booz Allen Hamilton