Published 04-01-20
Submitted by FedEx Corporation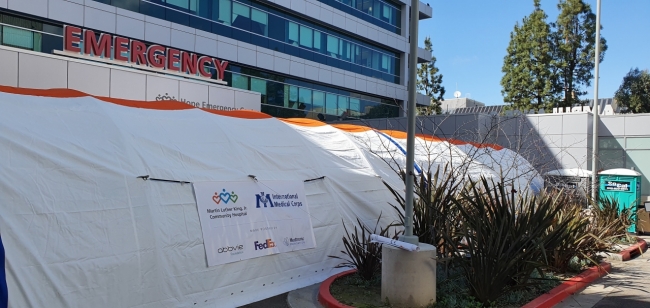 As part of its global response to the Covid-19 pandemic, International Medical Corps has deployed two medical shelters and equipment to Martin Luther King, Jr. Community Hospital (MLKCH), which serves an area of high medical need in South Los Angeles.
Currently, the hospital, which operates in one of the most medically underserved areas in the nation, has been preparing for a potential increase in patients due to the spread of COVID-19. The additional shelters, provided to International Medical Corps through the support of FedEx, in partnership with AbbVie and Medtronic, will assist frontline providers in the management of patient flow and treatment.
International Medical Corps emergency team members set up the shelters—which will add capacity for 16 beds total—outside the hospital on Friday, March 20. Experts from International Medical Corps and MLKCH are available to answer questions from the media.
International Medical Corps is working globally with international health bodies, local and national governments, and ministries of health to provide expertise, equipment, training, and triage and treatment services. Its response prioritizes areas where the disease has spread or where populations are particularly vulnerable.
For more information about International Medical Corps' global response to the COVID-19 pandemic, please visit: https://internationalmedicalcorps.org/covid19.
For more information about MLKCH's response, please visit: https://www.mlkch.org/coronavirus-response.
For questions about the emergency shelters or other aspects of our response, please write media@internationalmedicalcorps.org.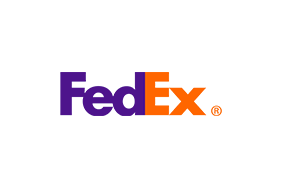 FedEx Corporation
FedEx Corporation
At FedEx, we recognize that our impact is greater than the services we provide. We are committed to being a great place to work, a thoughtful steward of the environment and a caring citizen in the communities where we live and work. We are passionate about sustainably connecting people and places and improving the quality of life around the world.
More from FedEx Corporation