Published 03-30-20
Submitted by Booz Allen Hamilton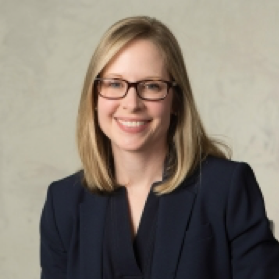 Dr. Lauren Neal has developed data solutions for medical imaging, electronic health records, wearable data, and tools to fight human trafficking. She has led engagements for the U.S. Food and Drug Administration, the National Institutes of Health, and military health organizations. She's implemented data science strategies in areas like population health surveillance and precision medicine, and was also recently recognized at FedHealthIT's Women Leading for Impact in Federal Technology awards.
But Neal almost didn't pursue a career in data science. As a college student studying electrical engineering, she had never considered a Ph.D. in biomedical engineering until a professor encouraged her to take this next step.
Since then, "it's been this great journey where one thing has followed another," she said.
Applying data across complex challenges
"I didn't think of myself as a data scientist at the time" when she joined Booz Allen, Neal said. She knew however that a career in consulting would give her "a new way to solve a lot of problems" across a variety of projects. "I really wanted to get my hands on the data," she said.
Today as a principal with Booz Allen, Neal leads the firm's health analytics work and internal investments in artificial intelligence (AI), helps federal health agencies build AI-enabled platforms, and oversees the development of human learning solutions for biomedical research and clinical care.
"Once I realized that I could take those skills—building models, solving complex challenges—and apply them to lots of different things, it became even more exciting," she said.
Encouraging the next generation
In 2016, Neal looked at the data and discovered that more women were leaving STEM careers than entering them. In response, she founded Booz Allen's Women in Data Science group. Its aim is to develop diversity in data science leaders and inspire the next generation of women data scientists through mutual teaching, learning and events like hackathons.
"When we talk about education, it's not just about being smart and having all the skills you need," Neal said. It's about not being afraid to share your technical skills with others by attending conferences, teaching others, and increasing representation of women doing this kind of work."  
"At Booz Allen, my goal is to ensure we have a community of women who feel they have pathways to become leaders and to be successful, to give them a supportive environment. Women are so qualified. They may not be the first to volunteer for tougher challenges, and may need encouragement to get there but once there, they knock it out. Women need to see themselves as leaders."
Learn more about data science and careers at Booz Allen.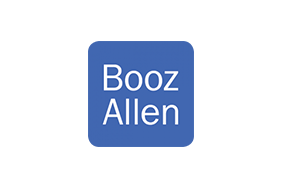 Booz Allen Hamilton
Booz Allen Hamilton
For more than 100 years, business, government, and military leaders have turned to Booz Allen Hamilton to solve their most complex problems. They trust us to bring together the right minds: those who devote themselves to the challenge at hand, who speak with relentless candor, and who act with courage and character. They expect original solutions where there are no roadmaps. They rely on us because they know that—together—we will find the answers and change the world.
We solve the most difficult management and technology problems through a combination of consulting, analytics, digital solutions, engineering, and cyber expertise. With global headquarters in McLean, Virginia, our firm employs more than 26,000 people globally, and had revenue of $6.70 billion for the 12 months ended March 31, 2019. To learn more, visit www.boozallen.com. (NYSE: Booz Allen)
More from Booz Allen Hamilton