Published 03-30-20
Submitted by Tetra Tech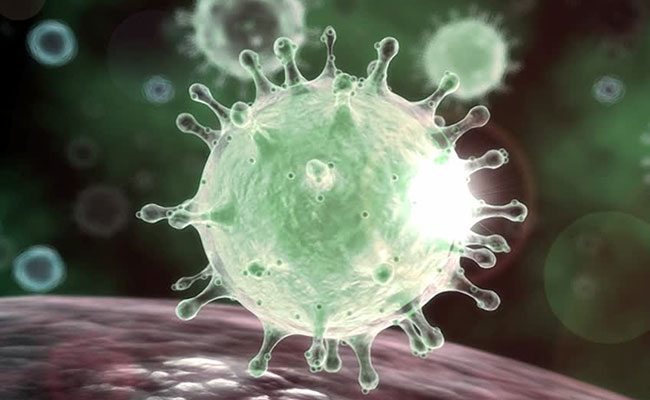 COVID-19 Emergency Management Services
Tetra Tech is a leading provider of emergency management and community resilience services across the entire continuum of devastating impacts of man-made and natural events. We are providing support to our clients to prepare for and respond to COVID-19 impacts.
COVID-19 Emergency Preparedness and Response
As one of the foremost providers of response services in the wake of biological incidents and hazardous materials, Tetra Tech has responded to thousands of hazmat releases across North America and more than 100 suspected terrorist incidents with potential biological releases. We routinely provide hazmat services, including analysis of compliance issues and application of regulatory requirements, and our regulatory specialists and technical personnel actively maintain strong relationships with federal, state, and local regulatory agencies involved with potential biological incident emergency responses.
COVID-19 Water Agency Support
For more than 50 years Tetra Tech has helped provide safe, reliable water supplies and wastewater treatment. As the #1 ranked Water and Water Treatment/Supply engineering firm in the United States by Engineering News-Record, we offer comprehensive prevention, mitigation, response, and recovery of utility operations during critical incidents, and provide training and exercises that comply with the Federal Emergency Management Agency (FEMA) Homeland Security Exercise and Evaluation Program requirements.
COVID-19 Modular Medical Systems
Tetra Tech assists public and private sector clients address preparedness, mitigation, response, and short- and long-term recovery needs and provides fast-tracked delivery of modular medical facilities. Our team has direct experience with the U.S. Army Corps of Engineers (USACE) Joint and Contingency Engineering operations, planning and designing millions of square feet of treatment, living, working, and support facilities in the United States and abroad.
Tetra Tech can provide the following services for a COVID-19 response.
Assessments, Inspections, and Testing
Assessment: Evaluation of housekeeping/janitorial operations at public facilities to include:
Desktop inspections and document reviews of contracts/plans/staffing/standard operating procedures (SOPs)

On-site assessments/observations of housekeeping/janitorial operations

Report development and supplemental training on areas for improvement
Hygiene Inspections: Collection of swab samples assessing germ loads at heavy traffic areas to include common area/lobby, elevators/escalators, cafeteria, bathroom, and primary entrances/exits
COVID-19 Inspection/Testing: In addition to general hygiene testing as described above, higher-risk facilities (including mass transit facilities, nursing homes, schools, ports of entry, hospitals, clinics, and other state/local critical facilities) would be screened specifically for COVID-19
Swab sampling would focus on general viruses/germ counts to assess loads per location to provide an indication of housekeeping/janitorial performance (not presence of COVID-19)

Results for swab samples received within 72 hours

Pass/Fail issued with recommendations for improvement and mandatory hygiene/housekeeping training

Testing Protocols:

Less than 30 employees: 5-10 samples

30-100 employees: 10-20 samples

100-500 employees: 25-50 samples

500 employees: TBD/case by case

Reinspection would occur within 2-3 weeks for poor performing/failing facilities
Asset Delivery Services
Delivery of home health and/or testing kits and other essential supplies that may be needed by disaster survivors should social distancing measures be put in place

Personnel support at Point of Distribution (POD) sites
Disinfection, Spraying, and Monitoring Services
Disinfection, spraying, and monitoring services at areas identified as known or suspected to have COVID-19, including mass transit facilities and vehicles (e.g. buses, subway cars, trains), public facilities and open spaces, utilities, and healthcare facilities.
Develop a disinfection plan based on critical infrastructure and facilities

Deploy staff to disinfect identified areas

Develop real-time cloud-based monitoring system to determine areas that have been disinfected and dashboards for reporting

Pre-and-post disinfection sampling

Monitoring of PPE use, completion of scope of work, and reconciliation of invoices
Dissemination of Informational Materials
Staff to be deployed within communities for the following activities:

Distribution of flyers on COPID-19 transmission, prevention and self-reporting at ports of entry, public transit hubs, and other public areas by properly badged and credentialed staff

COVID-19 Informational Personnel at Disaster Recovery Centers

Operation of call center(s) to distribute information to the general public
FEMA Public Assistance Data Collection
Collection of contractor and force account labor records to be submitted for FEMA reimbursement

Documentation creation, timesheet records, and equipment logs

Procurement reviews and assistance

Data entry into FEMA GrantsPortal system
Incident Action Plans
Incident action plan within 48 hours on how staff and contractors will be engaged to support the response efforts to include:
Modular Medical Systems
Developing and applying technology to better inform clients about the wide array of hazards they face

Prioritizing, scoping, and implementing projects designed to mitigate risks

Planning, training, and exercising public safety professionals to enhance their readiness to respond

Augmenting staff and personnel

Facilitating and monitoring rapid infrastructure repair and debris management

Advising and guiding clients through comprehensive financial management, community resilience, and economic redevelopment phases of disaster recovery
Outreach, Inspections, Monitoring, and Testing
Operating 24/7 call center to perform desktop inspection information gathering on COVID-19 reports and distribute information to local health departments and other officials

COVID-19 Inspection: For private properties where the virus was identified as suspected of being present, including homes, hospitals, pharmacies, industrial, manufacturing, museums, retail, restaurants, and gaming casinos, inspection protocols as described above would be followed for COVID-19
State and Local Disaster Purchasing
GSA's Disaster Purchasing Program allows state and local governments to buy supplies and services directly from all GSA Schedules to facilitate disaster preparation, response, or major disaster recovery. Purchases made in support of recovery must be in response to a Stafford Act Presidential declaration. The Federal Emergency Management Agency (FEMA) manages the list of declared disasters.

Browse Tetra Tech's GSA schedules by category or search for Tetra Tech on GSA's eLibrary website to order services online
Training on Personal Protective Equipment (PPE)
Course instruction includes 4 staff – 2x lead instructor and 2x instructor model

On-site training for employees with 1:3 instructor-to-student ratio

Maximum of 12 students per class

Minimum of 3 classes per employee within week 1 of initiation and monthly refresher class every 30 days thereafter

Training courses are approximately 30 minutes to 1 hour
This training is also relevant to other health professionals in the medical field, including nurses, home health, clinical staff, pharmacists, and emergency care facility staff.
Water Agency Support
Comprehensive emergency preparedness, response, and recovery services for water utilities that include:
Developing and reviewing Pandemic Plans, Emergency Response Plans (ERPs), Contingency Plans, Continuity of Operations (COOP), and Crisis/Risk Communication Plans

Conducting risk, resilience, hazard vulnerability, and business impact needs, capability, and gap assessments

Ensuring that water utility emergency plans dovetail into plans developed by local Emergency Management Agencies, Emergency Planning Committees, Public Health Agencies, Emergency Medical Services, and local utility plan

Assisting with the development of mutual aid agreements/ memorandums of understanding with critical suppliers and community response partners

Conducting supply chain integrity assessments and PPE Hazard Assessments

Helping prepare critical and essential staff and their families for long-term isolation and/or quarantine

Providing documentation and reimbursement assistance

Assessing current operational capabilities of remote operations
Please Note: The information presented in this document reflects the latest information available at the time of publishing. For the most up-to-date information, please also refer to all local, state, and federal guidance.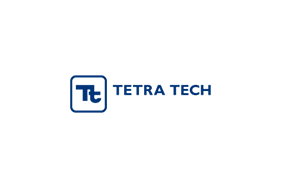 Tetra Tech