Published 03-27-20
Submitted by Edison International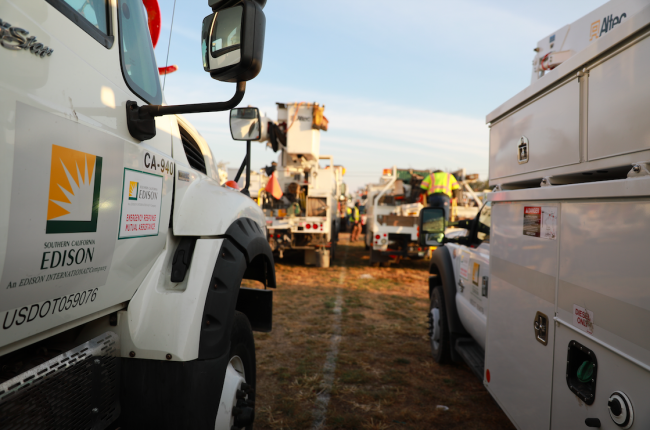 Edison International Energized blog
by Caroline Aoyagi-Stom
As communities throughout California continue to practice physcial distancing amid Gov. Gavin Newsom's stay-at-home order, the utility is reassuring its customers that electric service will not be impacted. Electric service is considered essential and Southern California Edison employees are exempt from the order.
Electric service is identified by the state as a critical infrastructure sector on the frontlines of the COVID-19 battle. In addition to hospitals, medical clinics and research facilities, this includes public safety agencies, water districts and telecommunications networks.
"We provide an essential service for our communities and the COVID-19 emergency has brought that into sharp focus," said Pedro Pizarro, president and CEO of Edison International, SCE's parent company. "Our employees are determined to operate and maintain the grid in these challenging times when residents need our service most."
SCE has already postponed temporarily all planned power outages that are not critical. Only those outages that are deemed to be emergencies, such as a car hitting a power pole, or for public safety and wildfire mitigation will continue. Affected customers will receive timely notices for this emergency work. SCE is also working to shorten the duration of these outages.
Customers can call 800-611-1911 or visit SCE.com/outage to report any unplanned repair outages. SCE troublemen, line crews and customer service representatives continue to work normal hours to serve customers if a power outage occurs.
SCE is also helping customers with their bills by suspending service disconnections for nonpayment when requested and waiving late fees for business and residential customers impacted by the COVID-19 emergency.
Customers who are not eligible for income-qualified programs can work with SCE staff on payment arrangements that could spread out their payments and help during difficult times. Visit sce.com/billhelp or call 1-800-950-2356 for more information.
The utility is following the recommendations of state and health officials — including CDC guidelines — on washing hands often, avoiding close contact and staying home when sick to help reduce the risk of exposure to the virus. Employees who continue to serve critical functions in the field or office are also using additional protective gear when tasks require them to be closer than the recommended three to six feet.
This is a quickly evolving situation and SCE emergency planning teams are focused daily on the continuity of its critical operations and managing potential impacts to its workers, customers and communities. For more information and updates on our response to COVID-19, visit SCE.com/safety/coronavirus.
Tips on How to Keep Yourself and Others Healthy
Wash your hands often with soap and water for at least 20 seconds. If soap and water are not available, use an alcohol-based hand sanitizer with an alcohol content of at least 60%.

Avoid touching your eyes, nose and mouth with unwashed hands.

Cover your cough or sneeze with a tissue, then throw the tissue in the trash.

Clean and disinfect frequently touched objects and surfaces.

Avoid or limit your time in crowded areas (airports, conference venues, etc.).

Practice physcial distance, which means that you maintain a distance from others as much as possible.

If you have any signs or symptoms- Opens in new window, consult a medical professional, do not report to any work facility and contact your manager or supervisor.

Older adults and people with chronic medical conditions may be at increased risk and should take additional precautionary actions such as avoiding travel.
For more information, visit the CDC or WHO sites for reliable and up-to-date information. You can also follow the CDC guidelines on how to stay safe.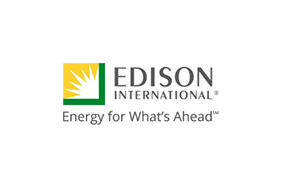 Edison International
Edison International
Edison International (NYSE:EIX), through its subsidiaries, is a generator and distributor of electric power and an investor in energy services and technologies, including renewable energy. Headquartered in Rosemead, Calif., Edison International is the parent company of Southern California Edison, one of the nation's largest electric utilities.
More from Edison International