Published 03-27-20
Submitted by Merck & Co., Inc.
In response to calls for personal protective equipment for health care workers and other front-line responders battling the COVID-19 pandemic, Merck & Co., Inc. announced that it is donating 300,000 masks to New Jersey's Office of Homeland Security and Preparedness. As of Wednesday, March 25, 2020, New Jersey had confirmed more than 3,500 novel coronavirus cases, the second-highest in the U.S. after New York state. On Sunday, Merck announced a donation of 500,000 masks for use in New York City.
"At Merck, we recognize that our global mission to save and improve lives starts in New Jersey, home of our global headquarters and thousands of our employees," said Kenneth C. Frazier, chairman and chief executive officer, Merck. "We extend our deepest appreciation to the many healthcare providers and volunteers here and around the world who are doing so much to help affected patients and communities, and to our own employees who are focused on delivering our critically important medicines and vaccines to the patients who need them."
In response to the COVID-19 pandemic, Merck remains focused on protecting the safety of its employees and their families, assuring that our supply of medicines and vaccines reach our patients, contributing our scientific expertise to the development of antiviral approaches, and supporting our healthcare providers and the communities in which they serve.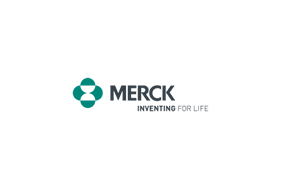 Merck & Co., Inc.
Merck & Co., Inc.
Today's Merck is a global health care leader working to help the world be well. Merck is known as MSD outside the United States and Canada. Through our prescription medicines, vaccines, biologic therapies and animal health products, we work with customers and operate in more than 140 countries to deliver innovative health solutions.
We also demonstrate our commitment to increasing access to health care through far-reaching policies, programs and partnerships.
More from Merck & Co., Inc.