Published 03-27-20
Submitted by ON Semiconductor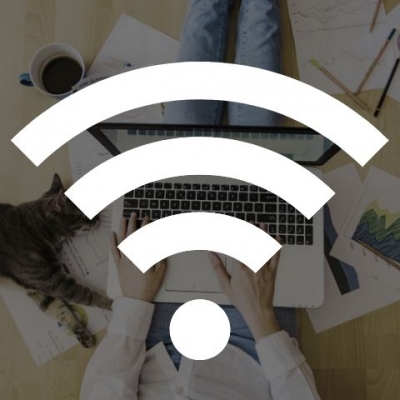 Read on the ON Semiconductor blog
The global COVID-19 pandemic has led us into uncharted territory. With hopes of flattening the curve of the coronavirus spread, schools, companies and businesses have closed; events and gatherings are canceled or postponed. All these changes have a drastic impact on our daily lives, with people staying home and limiting their in-person social interactions, they are relying on Wi-Fi to stay connected in all aspects of their life. If one thing has become obviously clear, Wi-Fi has become an essential part of our life. 
While highway traffic is no longer a nightmare in most cities, we are seeing a significant surge of internet traffic. New data shows that the home internet usage during typical peak time (6 pm to 11 pm) has increased by 11%; while work hour usage (9 am to 5 pm) has risen by 34%. Wi-Fi currently carries more than half of the internet's traffic and continues to grow its share. People are depending on home Wi-Fi even more than ever to stay connected and try to continue their work, class and entertainment. People now are spending more time at home on video conferencing, VPN, remote learning, video streaming, online gaming and more.
ON Semiconductor works with service providers and customer premises equipment manufacturers to bring high-performance Wi-Fi solutions to the homes. With more users working from home, it has increased demand for Wi-Fi data throughout the day, putting networks and your home Wi-Fi to the test. Here are a few things you can check to see if you need to upgrade your home Wi-Fi:
Internet speed: It's important to understand the internet speed that you are signed up for by speaking with your internet service provider. Be sure to discuss your usage and the number of connected users/devices in the household to choose an appropriate plan for your needs. A quick way to test your internet speed is by using a free resource to know if your speed matches your plan.

Modem, gateway and router: Many service providers supply or lease a modem/gateway when you sign up for internet service. If not, make sure that you have a model that handles the speed you are currently paying and signed up for. You can always check with the provider's technical support to confirm if your equipment is compatible. If you are not getting the speed you pay for, it could mean you have legacy equipment and need an upgrade.

Mesh repeater/extender: If you have a strong Wi-Fi signal when you are near the modem or router, but you have a dead zone or weak signal area in the house, consider adding a couple of mesh nodes or an extender. As this is an easy way to extend the Wi-Fi coverage within the entire home.

Dual-band dual concurrent technology: Many current Wi-Fi routers have a feature to transmit data on both 2.4GHz and 5GHz frequency bands. When setting up your router for your home network, you will see an option to set up a Wi-Fi name and a password for the additional 5GHz band. The 2.4GHz band tends to be more crowded, so when connecting your mobile device to your home network, we suggest you connect to a 5GHz band, which will avoid the congestion and result in faster speeds.

MU-MIMO: To simplify, MU-MIMO means Multi-User, Multiple Input and Multiple Output. For more advanced users who have many connected devices, you may want to choose a Wi-Fi router that supports MU-MIMO, which provides the ability for multiple devices to stream simultaneously for higher capacity.
Understanding these basic Wi-Fi terms can help you assess if your current service plan meets your needs or reveal if you need an upgrade. By choosing an internet service plan to fit your needs, you can keep everyone in the household happily connected and productive. Wi-Fi has become one of the essentials to get through these trying times. With one less thing to stress about, you can focus on staying healthy and your new daily routine of working remotely, taking online classes and keeping in touch with family and friends.
Learn more about how ON Semiconductor's products are making a difference in their 2018 Corporate Social Responsibility Report.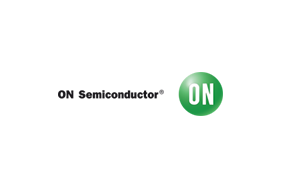 ON Semiconductor