Published 03-27-20
Submitted by SiMPACT Strategy Group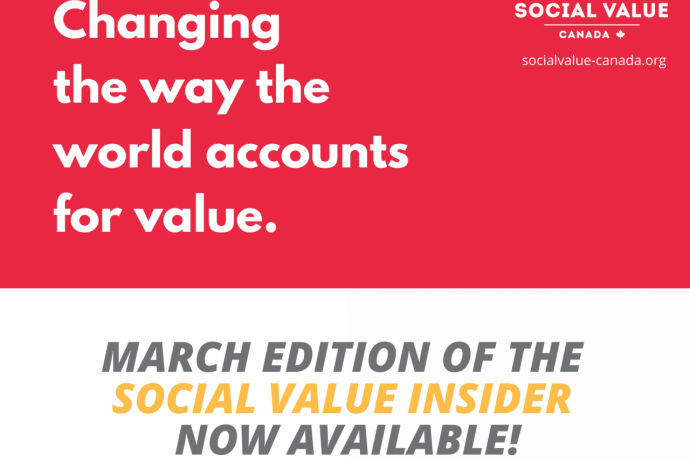 March 2020 Social Value Insider
Check out the March Social Value Insider for upcoming events, information on the re-launch of the Canadian social value network and more!
https://socialvalue-canada.org/march-2020-social-value-insider/
-30-
About Social Value Canada
Social Value Canada is a membership organization for all interested in the social value dialogue, across Canada.  We convene, support, collaborate with, and represent members in all sectors and across all levels of interest, resulting in a vibrant and active community.
Benefits of SVC involvement include:
A national network

Raised profile as a social value expert

Timely access to Canadian and international social value trends

Development of new skills and knowledge

Priority (and discounted) access to conferences, webinar and trainings
SVC memberships includes automatic, joint membership in Social Value International, a pioneering community of practice with participants from more than 45 countries.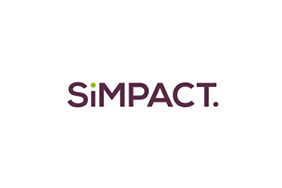 SiMPACT Strategy Group
SiMPACT Strategy Group
The SiMPACT Strategy Group is a specialist agency in social impact management, measurement and valuation. We seek to build capacity and to transfer knowledge in every aspect of our work. One of SiMPACT's core activities is facilitating LBG (London Benchmarking Group) Canada - a network of companies striving to maximize the value of corporate investment for their community partners and for their own businesses. The SiMPACT Strategy Group is an expert in social return on investment (SROI). We work to build capacity in the use of the SROI methodology as a planning, program management and evaluation framework. SiMPACT's work in SROI enables investors, organizational leadership and program management to structure planning and program investment such that achieving maximum value is the result.
More from SiMPACT Strategy Group