Published 03-27-20
Submitted by CSRHub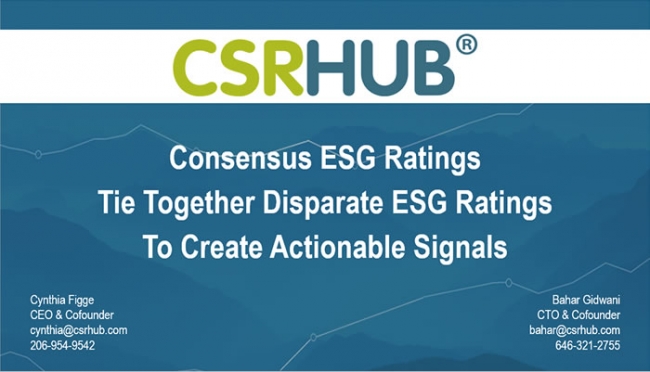 As previously seen on the CSRHub blog
CSRHub® co-founders Cynthia Figge CEO and Bahar Gidwani CTO gave a webcast presentation 
Integrating ESG Consensus Ratings to Create Actionable Signals Business Intelligence in partnership with FactSet.
Watch the on-demand webcast here,  https://bit.ly/38YJEQp.
See more on CSRHub on the Open:FactSet Marketplace here, https://esg.csrhub.com/factset
See CSRHub's ESG Business Intelligence Open:FactSet catalog page here, https://open.factset.com/products/csrhub-esg-business-intelligence/en-us.
As a B Corporation, the CSRHub team members are all working remotely and are ready to continue serving your requests.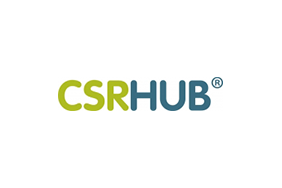 CSRHub
CSRHub
CSRHub provides access to the world's largest corporate social responsibility and sustainability ratings and information, covering over 13,700+ companies from 135 industries in 127 countries. By aggregating and normalizing the information from 370 data sources, CSRHub has created a broad, consistent rating system and a searchable database that links millions of rating elements back to their source. Managers, researchers and activists use CSRHub to benchmark company performance, learn how stakeholders evaluate company CSR practices, and seek ways to improve corporate sustainability performance.
CSRHub is a B Corporation, an Organizational Stakeholder (OS) with the Global Reporting Initiative (GRI), a silver partner with CDP (Carbon Disclosure Project), and an Advisory Council Member of Sustainability Accounting Standards Board (SASB).
More from CSRHub