Published 03-27-20
Submitted by Global Citizen

Guillaume Bassinet/World Bank
Why Global Citizens Should Care 
A pandemic like COVID-19 has an impact on everyone around the world, and it's never been clearer that we are all Global Citizens and we can all play our part in securing global health. The United Nations' Global Goal 3 calls for good health and well-being for all — you can join the movement by taking action here to support our Together At Home campaign against coronavirus.
Rihanna's Clara Lionel Foundation has announced new funding of $5 million to support the global efforts to respond to coronavirus.
The funding, announced on Saturday, will particularly support those working on the frontlines of response to the COVID-19 pandemic, especially those working with marginalized communities in the US, the Caribbean, and Africa. 
The foundation — which launched in 2012 and is named in honor of Rihanna's grandparents — said it's aiming to "immediately mobilize a broad response working with on-the-ground partners."
Some of the organizations being supported by the Clara Lionel Foundation include Direct Relief, Feeding America, Partners in Health, the World Health Organization's COVID-19 Solidarity Response Fund, and the International Rescue Committee, among others.
According to the foundation's statement, funding will support efforts like: local food banks serving at-risk communities and the elderly in the US; acceleration of testing and care in countries including Haiti and Malawi; the mobilization of resources and support; protective equipment for frontline workers; and acceleration of the development of a vaccine. 
"When we first began this year, never could we have imagined how COVID-19 would so dramatically alter our lives," the foundation said in a statement. "It doesn't matter who you are or where you're from, this pandemic will affect us all. And for the world's most vulnerable, the worst may be yet to come."
"We know that one of the most powerful weapons we have against COVID-19 is preparedness," it added. "Protecting our frontline health workers and marginalized communities around the world requires getting ahead of it fast. The time to act is now."
Rihanna is one of the many celebrities stepping up to support the response to COVID-19 through the amplification of public health messaging; through donations to organizations leading the COVID-19 relief efforts; and through entertaining their fans on social media platforms to encourage people to stay at home.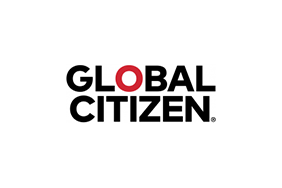 Global Citizen
Global Citizen
Global Citizen is a movement of engaged citizens who are using their collective voice to end extreme poverty by 2030. On our platform, Global Citizens learn about the systemic causes of extreme poverty, take action on those issues, and earn rewards for their actions — as part of a global community committed to lasting change.
Our Impact
Since 2011, millions of Global Citizens around the world have taken over 24 million actions to targeting world leaders to end extreme poverty by 2030. To date, the actions by our global community along with our high level advocacy efforts and with our partners, have resulted commitments and policy announcements from leaders, valued at over $48 billion that have impacted more than 880 million people by 2030. 
More from Global Citizen