Published 03-30-20
Submitted by TD Bank
TD Bank: "The most vulnerable in our communities require immediate support"
The spread of COVID-19 is creating additional burden on some of our most vulnerable members of society. Through the TD Ready Commitment, TD Bank Group (TD) will support community health centres who are working closely with society's most vulnerable individuals affected by the outbreak.
In collaboration with the Canadian Association of Community Health Centres (Canada) and the National Association of Community Health Centers (U.S.), the TD Ready Commitment funding ($1MM CDN) will help front-line community health centers meet local needs. Integrated within the community, the centres are highly trusted and often the first point of contact for people seeking support. 
"COVID-19 is a stark reminder that the most vulnerable people in our communities are at risk and require immediate support to help provide equitable access to care," says Andrea Barrack, Global Head, Sustainability and Corporate Citizenship, TD Bank Group. "We recognize it is early days, however as this outbreak continues to evolve, funding needs are likely to increase and we're proud to offer some immediate support for critical services our communities need right now."
Specifically, the TD Ready Commitment funds will support in three key areas:
Supporting services being delivered around COVID-19 such as screening, testing and referral efforts

Education and outreach to support preventative efforts, while ensuring patients are receiving the care they need

Social interventions and supports such as transportation, case management, and addressing health risks associated with social isolation
Both organizations will serve as an intermediary to grant funds to local community health centres where the need is the greatest across TD's North American footprint. Funding is intended to help alleviate the strain on community supports that are critical in offering local screening, care and support, which in turn will permit hospital capacity to be available for use by patients with more acute symptoms.
Impact Statements:
"As we work to contain the spread of COVID-19 and mitigate its impact, it's important to remember that different segments of the population face different risks. Many people we serve in Community Health Centres (CHCs) already face elevated health risks due to social isolation, food insecurity, poverty and other factors, and this pandemic now adds another strain on top of regular service. TD's support will really help vulnerable community members that might otherwise fall through the cracks over the critical weeks and months ahead."  - Nicole Chammartin - Executive Director, Klinic Community Health, and Co-Chair, Canadian Association of Community Health Centres (Winnipeg, Manitoba)
"TD Bank's commitment will help the medically underserved in both the United States and Canada. We plan to work with community health centers throughout TD Bank's east coast service area to better prepare them to respond to the coronavirus." — Dr. Ron Yee, Chief Medical Officer, U.S. National Association of Community Health Centers
About the TD Ready Commitment: TD has a long-standing commitment to enriching the lives of its customers, colleagues and communities. As part of its corporate citizenship platform, the TD Ready Commitment, TD is targeting CDN $1 billion (US $775 million) in total by 2030 towards community giving in four areas critical to opening doors for a more inclusive and sustainable tomorrow – Financial Security, Vibrant Planet, Connected Communities and Better Health. Through the TD Ready Commitment, TD aspires to link its business, philanthropy and human capital to help people feel more confident - not just about their finances, but also in their ability to achieve their personal goals in a changing world. For further information, visit td.com/tdreadycommitment.
About the Canadian Association of Community Health Centres: The Canadian Association of Community Health Centres (CACHC) is the voice for Community Health Centres and community-oriented, people-centred primary health care across Canada.
About the National Association of Community Health Centers (NACHC): Established in 1971, the National Association of Community Health Centers (NACHC) serves as the national voice for America's Health Centers and as an advocate for health care access for the medically underserved and uninsured.
SOURCE TD Bank Group
For further information: CANADA: Heather Reinsborough; U.S.: Susan Leepson
Related Links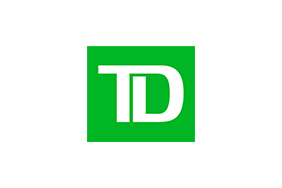 TD Bank
TD Bank
The Toronto-Dominion Bank and its subsidiaries are collectively known as TD Bank Group (TD). TD is the sixth largest bank in North America by branches and serves approximately 22 million customers in four key businesses operating in a number of locations in financial centres around the globe: Canadian Personal and Commercial Banking, including TD Canada Trust and TD Auto Finance Canada; Wealth and Insurance, including TD Wealth, TD Direct Investing, an investment in TD Ameritrade, and TD Insurance; U.S. Personal and Commercial Banking, including TD Bank, America's Most Convenient Bank, and TD Auto Finance U.S.; and Wholesale Banking, including TD Securities. TD also ranks among the world's leading online financial services firms, with approximately 8 million active online and mobile customers. TD had CDN$835 billion in assets on July 31, 2013.The Toronto-Dominion Bank trades under the symbol "TD" on the Toronto and New York Stock Exchanges.
More from TD Bank