Published 03-27-20
Submitted by America's Charities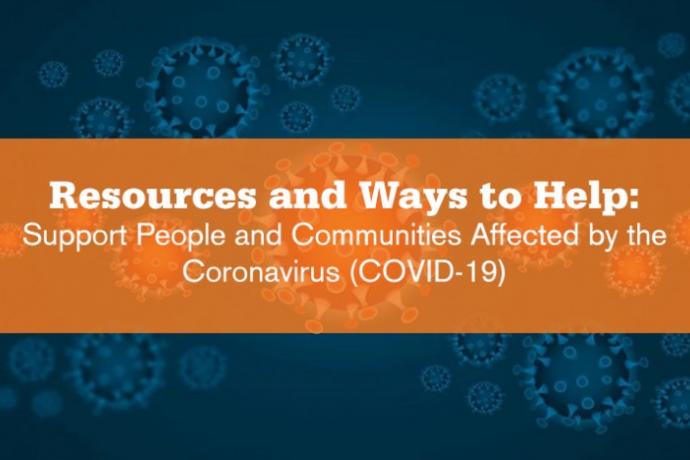 On March 13, Feeding America, the nation's largest domestic hunger-relief organization with a network of 200 member food banks across the country, announced the establishment of their COVID-19 Response Fund to help food banks across the country as they support communities impacted by the pandemic. Feeding America initially seeded the fund with $2.65 million to enable food banks to secure the resources they need to serve the most vulnerable members of the community during this difficult time. 
The fund has since grown, and to meet the growing need, Feeding America announced they have released the first round of COVID-19 Fund grants to food banks—an initial allocation of $4 million. Distribution was based on their networkwide Pulse Survey which informs the data-driven deployment of this first phase of funds. Disbursements will be assessed on an ongoing basis as circumstances on the ground evolve.
As funds are received, Feeding America can continue plans for the second round of distributions. Because of donors and funders, food banks will be able to secure the resources they need to serve the most vulnerable members of the community during this difficult time. All donations raised from the fund will be used to get food and funds to network members.
Network Impact Analysis in Progress— Feeding America is finalizing an Impact Analysis to fully understand the unprecedented costs they believe their network will face over the next six months. Developed by the Feeding America research and data teams to estimate the costs resulting from increased need for services, decreases in donated food—which means higher costs to procure supplies—and the loss of volunteer labor, the Impact Analysis will inform their response to people's immediate needs, as well as their long-term recovery plan.
Establishing a National Food Purchase Initiative—To overcome shortages in their national and local food supplies, Feeding America is building a comprehensive food purchase initiative that offers national pricing for food, delivers that food in an easily distributable format, and provides assistance in the distribution of that food to their food banks.
Click here to visit Feeding America's Press Room for more information about their COVID-19 response efforts and click here to donate to their COVID-19 Response Fund.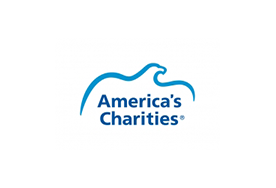 America's Charities
America's Charities
America's Charities inspires employees and organizations to support the causes they care about. We help nonprofits fundraise unrestricted, sustainable dollars through the workplace, and we help employers achieve their giving, engagement, and social impact goals. We do this to bring more resources to the nonprofits that are changing our world.
Who we serve:
Charities ­– We help charities fundraise recurring, unrestricted, sustainable dollars through the workplace. Click here for a printable list of our members.
Employers – We help employers achieve their giving, engagement, and social impact goals. Employers seeking to build or boost a strong culture; engage their employees and help them find purpose and meaning; attract, recruit, and retain talent; and ultimately achieve better corporate profitability and social impact, partner with America's Charities to launch or revitalize their workplace giving programs. We offer employers a suite of employee giving software packages, tools, and resources.
Employee Donors – Through our work with charities and employers, we inspire individual donors to connect with great causes, support nonprofits in a recurring, sustainable manner, and make a personal, social impact.
Core Services:
We offer a full suite of employee giving and engagement tools, including easy-to-use workplace giving technology platforms ranging from a straightforward, out-of-the-box option, to a comprehensive platform that integrates matching gifts, employee volunteering, cause campaigns, and more. Each of our solutions is tailored to fit an employer's specific needs and social impact goals, and deliver personalized, highly social online giving experiences.
We generate sustainable unrestricted financial support for member charities through the Combined Federal Campaign (CFC), state and local giving campaigns and private sector workplace giving campaigns.
We provide charitable funds management services to nonprofits and private and public sector employers while maintaining a resolute commitment to transparency and accountability.
We provide comprehensive consulting services with expertise in employee engagement, corporate social responsibility (CSR), workplace giving program and strategy development, benchmarking, analysis, and more.
We help companies support their employees in times of distress and hardship through Employee Assistance Funds (EAFs), also known as Employee Relief Funds or Employee Crisis Funds. By working with us, a company increases its flexibility around the types of hardships the fund can cover and lowers its administrative burdens.
Since 1980, our collective experience and ability to provide the highest level of personal service and expert consulting to our member charities and employer clients has resulted in more than $750 million for more than 25,000 nonprofits through federal, state and local government, and corporate workplace giving programs.
More from America's Charities