Published 03-27-20
Submitted by LG Electronics USA, Inc.

With schools closed across the country, stress management, communication and resiliency are critical to helping families who are staying home. An app from Inner Explorer offers the non-profit's audio-guided mindfulness program – an extension of a program used in more than 30,000 classrooms – to families everywhere for free for the first time, so parents and their kids can practice mindfulness at home during the COVID-19 crisis. 
Inner Explorer Co-Founder Laura Bakosh, Ph.D,, said, "In just 10 minutes a day, kids can listen to the mindfulness practices through this app, and feel calmer, less stressed, more focused, and ready to engage in learning. We are grateful that families across the U.S. will now have access to tools at home that will help them cope with the uncertainties of this truly unprecedented time."
The Allstate Foundation and LG Electronics USA teamed up to support this project that can reduce stress and foster resiliency in children.
The dissemination of mindfulness curriculum through the Inner Explorer app is part of a nationwide initiative called Experience Happiness that provides curriculum and tools for students, educators and parents to show how happiness can be achieved through learnable skills and practices. The science-based program teaches mindfulness, human connection, positive outlook, purpose, generosity and gratitude. Since 2017, the Experience Happiness program, led by LG Electronics USA, has taught the six sustainable happiness skills to more than 3 million teens across the United States.
"According to the American Psychological Association, when school is in session, kids are the most stressed group in the country," said Christine Ackerson, head of corporate social responsibility at LG Electronics USA. "With so many kids schooling from home right now and facing additional stress, extending this program to families at home is the right thing to do," she said. 
The Allstate Foundation is committed to empowering young people and those who guide and teach them. In 2019, The Allstate Foundation's work reached 14 million young people across the country. For more information on The Allstate Foundation's resources, visit www.allstatefoundation.org.
"The Allstate Foundation believes cultivating skills like resiliency, empathy and teamwork are crucial to a student's future success," said Laura Freveletti, senior program officer for The Allstate Foundation. "While these are important skills for all children and youth, during times of conflict and crisis, these skills are especially critical. This app is a timely resource for families to adopt these skills together."
Available now, families can sign up for the Inner Explorer app for free and take lessons on how to combat stress and maintain happiness by visiting www.innerexplorer.org. 
# # #
About Inner Explorer
Inner Explorer was developed in 2011 by mindful awareness teachers with more than 30 years of combined experience. Understanding the difficulty in developing a daily practice, Inner Explorer created a technology platform, delivering audio-guided practices to teachers and students, giving them the opportunity to practice together, reducing stress, improving academic performance and enhancing the school climate. This unprecedented offering simplifies the implementation of mindfulness in the classroom and supports the national initiative called 2-Generation Approach by bridging the classroom and home. Especially now – Inner Explorer encourages families to join in daily practices with their children, extending the wellbeing benefits into the community. www.InnerExplorer.org
About Experience Happiness
Aiming to enrich the lives of 5.5 million youth in the United States over five years, LG Electronics USA launched a unique initiative called "Life's Good: Experience Happiness." Happiness skills can be learned, according to the Greater Good Science Center at University of California Berkeley, which has identified six skills that sustain one's ability to recognize that, even when times are tough, life's good: mindfulness, human connection, positive outlook, purpose, generosity and gratitude. LG's award-winning science-based platform is designed to engage leading non-profit partners including Inner Explorer, Project Happiness and the Collaborative for Academic, Social and Emotional Learning that help equip American youth with skills for sustainable happiness. Key media partners include Discovery Education. www.LGExperienceHappiness.com
About The Allstate Foundation
The Allstate Foundation is an independent charitable organization made possible by subsidiaries of The Allstate Corporation. The Allstate Foundation works to create more prosperous communities where people are inspired and empowered to fulfill their hopes and dreams by inspiring the next generation of leaders, breaking the cycle of domestic violence, strengthening nonprofit leadership and honoring Allstate volunteers. For updates on The Allstate Foundation's initiatives, follow The Allstate Foundation on Facebook, Twitter and Instagram. More information on The Allstate Foundation is available at AllstateFoundation.org.
LG Electronics USA
John I. Taylor
847 828 2777
john.taylor@lge.com  
Clara Chang
201 816 2011
clara.chang@lge.com 
Allstate
Justin Herndon
813 995 3847
Justin.Herndon@allstate.com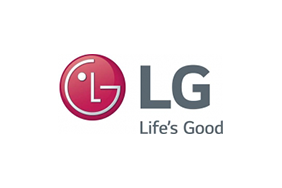 LG Electronics USA, Inc.
LG Electronics USA, Inc.
LG Electronics USA, based in Englewood Cliffs, N.J., is the North American subsidiary of LG Electronics, Inc., a $55 billion global innovator in technology and manufacturing. In the United States, LG sells a wide range of innovative energy efficient home appliances, home entertainment products, mobile phones, commercial displays, air conditioning systems, solar energy solutions, LED lighting and vehicle components. LG's focus on environmental sustainability and its "Life's Good" marketing theme encompass how LG is dedicated to people's happiness by exceeding expectations today and tomorrow.LG is a 2018 ENERGY STAR® Partner of the Year-Sustained Excellence. www.LG.com.
More from LG Electronics USA, Inc.