Published 03-27-20
Submitted by Discovery Education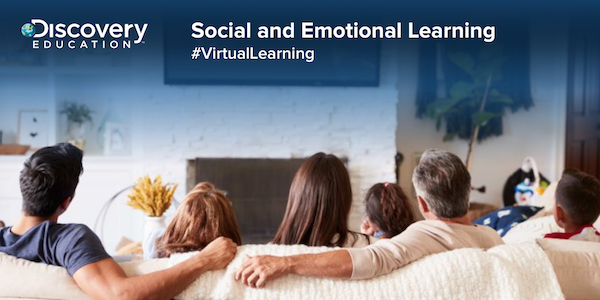 Dynamic digital content from Discovery Education and its partners is available to help families and students worldwide promote happiness on the first ever International Social and Emotional Learning Day. Created by the Urban Assembly and SEL4US, SEL Day recognizes the importance of social and emotional learning (SEL) for both students and communities. Especially useful during the ongoing COVID-19 crisis, the SEL resources from Discovery Education and its partners are available to all homebound families and students at no-cost.
Social and emotional learning refers to the skills of managing emotions, developing healthy relationships, and establishing responsible decision-making. Research reveals that SEL programs provide students the ability to manage stress and depression, improve self-esteem, and better school behavior. The key pillars of emotional intelligence are self-awareness, self-management, responsible decision-making, social awareness, and relationship skills.
"Discovery Education believes in the power of social and emotional learning to inspire, support, and empower students with positivity and strength," said Lori McFarling, President of Corporate Education Partnerships at Discovery Education. "In celebration of #SELday, we are thrilled to share with parents everywhere the tremendous programs created with our like-minded partners. Those partners share our commitment to empowering learners with fun and engaging learning resources that also bolster emotional health and well-being during the COVID-19 pandemic. During this turbulent time, the social and emotional health of all students must take on an even deeper focus, and we are proud to help parents support their children."
Discovery Education joins communities across the world to celebrate the importance of social-emotional learning by highlighting the following SEL partnerships which deliver no cost tools and resources to teachers, students, and their families:
Discover Your Happy
The Discover Your Happy program from LG and Discovery Education equips communities with the skills necessary to reduce stress and create Sustainable Happiness by providing curriculum and standards aligned resources. Learn more at learnexperiencehappiness.com and start exploring, beginning with:
Ignite My Future in School
Learn about computational thinking, a foundational 21st century skill for success in any sector, through the dynamic resources from the Tata Consultancy Services and Discovery Education program – Ignite My Future in School. Dive into ways thinking across multiple disciplines, such as understanding happiness from multiple perspectives, starting with:
Soar with Wings: Social and Emotional Skills for School & Life
Soar with Wings: Social Emotional Skills for School & Life, powered by Wings for Kids and The Allstate Foundation, incorporate academics and fun while building social and emotional skills. Families can work together to build SEL skills with:
Teaching with Testimony
Unlock the power of testimony to counter hate with Teaching with Testimony, a program from USC Shoah Foundation and Discovery Education that uses eyewitness accounts from survivors and witnesses of genocide to empower students to find they voices and take action for a better future. Learn more at teachingwithtestimony.com and engage your community with:
Discover more about Discovery Education's corporate and community partnerships and the COVID-19 student, educator, and family resources at DiscoveryEducation.com and through Discovery Education Experience's Corporate Education Partnerships channel. Discovery Education Experience's Wellness channel has more than 100 standards-aligned high-quality, digital content and instructional resources designed to help students build their social emotional learning skills. 
In response to the ongoing COVID-19 crisis, Discovery Education is offering schools and school systems not currently using the company's digital services free access to Discovery Education Experience. Schools accepting this offer will have access to Discovery Education's dynamic K-12 learning platform and its ready-to-use digital lesson plans, activities, and standards-aligned resources through the remainder of the school year. In addition, Discovery Education is offering a suite of no cost resources for parents and caregivers called Daily DE that can be used at home. For more information, visit Discovery Education's comprehensive Virtual Learning resource dedicated to helping educators adapt their instruction to meet today's needs. 
For more information about Discovery Education's digital resources and professional learning services, visit DiscoveryEducation.com, and stay connected with Discovery Education on social media through Facebook, follow us on Twitter at @DiscoveryEd, or find us on Instagram and Pinterest. 
### 
About Discovery Education
Discovery Education is the global leader in standards-aligned digital curriculum resources, engaging content, and professional learning for K-12 classrooms. Through its award-winning digital textbooks, multimedia resources, and the largest professional learning network of its kind, Discovery Education is transforming teaching and learning, creating immersive STEM experiences, and improving academic achievement around the globe. Discovery Education currently serves approximately 4.5 million educators and 45 million students worldwide, and its resources are accessed in over 140 countries and territories. Inspired by the global media company Discovery, Inc., Discovery Education partners with districts, states, and like-minded organizations to empower teachers with customized solutions that support the success of all learners. Explore the future of education at DiscoveryEducation.com. 
Contacts
Grace Maliska, Discovery Education, gmaliska@discoveryed.com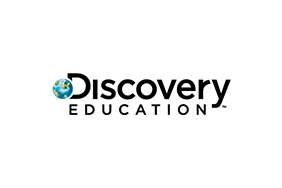 Discovery Education
Discovery Education
Discovery Education is the global leader in standards-based digital content for K-12, transforming teaching and learning with award-winning digital textbooks, multimedia content, professional development, and the largest professional learning community of its kind. Serving 4.5 million educators and over 50 million students, Discovery Education's services are in half of U.S. classrooms, 50 percent of all primary schools in the U.K., and more than 50 countries. 
Accelerate student achievement in your district by capturing the minds and imaginations of students with the fascination of Discovery, tapping into students' natural curiosity and desire to learn.
More from Discovery Education