Published 03-26-20
Submitted by Domtar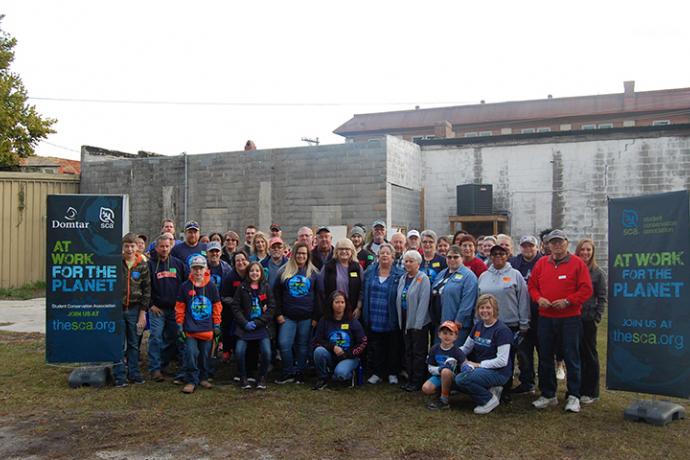 Food shelves at the Community Kitchen of Bennettsville remain stocked thanks to donations from the community and corporate grants like those offered in our 1K Your Way giving campaign.
Our 1K Your Way giving campaign enabled 20 employees from coast to coast to direct $1,000 Domtar grants to important causes in their areas. These grants are in addition to the millions of dollars and thousands of volunteer hours that Domtar has given corporately to improve literacy and learning, health and wellness, and sustainability in the areas where we operate. We'll be highlighting these grants throughout the year.
1K Your Way Giving Campaign Helps Feed a Community
The Community Kitchen of Bennettsville is the culmination of a dream – or as Roger Griggs puts it, a calling. He and his wife, Anne, have worked since 2015 to build a ministry to serve hundreds of hungry neighbors in their rural community in South Carolina.
Domtar employees also have answered that call. Barbara Broad and Michelle Richardson, who work nearby at Domtar's Marlboro Mill, are two of many colleagues who have invested hours in the project. They also received a grant for the kitchen through Domtar's 1K Your Way giving campaign.
"Domtar was one of the first supporters we had," Griggs says. "Domtar's timing has been instrumental in being able to make this happen and get what we need to open."
The Griggses prayed and prepared for the opening of the ministry for almost five years. They visited a similar operation in Myrtle Beach and completed the legal work to establish a 501(c)(3) organization, including creating a board of directors.
In Bennettsville, dozens of Domtar colleagues have joined this effort. They've helped renovate a donated building so that meals can be served there, and they've built picnic tables for an adjacent courtyard, where visitors can enjoy fresh air on a warm day. They also volunteer to cook and serve meals each month.
Broad, a friend of Roger and Anne Griggs, was inspired by their passion and dedication. She knew that Richardson, her coworker, also had a heart for helping others, having made multiple trips to volunteer in Nicaragua through Missionary Friends, a mission team based out of North Carolina.
Both women felt that the 1K Your Way giving campaign was a way to make a difference in their hometown.
"There's such a need in our community," Broad says. "I didn't realize how great it was, and I think other people may not have known how many people here didn't have a home or enough to eat. When they were looking for people to help, I knew there was something we could do."
"I haven't been able to go to Nicaragua the past couple of years because of the unrest there," Richardson says, "but this was a place to refocus that desire to serve. I cannot say enough how much we appreciate this opportunity to serve our community and how much it means to us to have Domtar back us."
Other Domtar employees, including Leith Fowler, who is on the Community Kitchen of Bennettsville Board of Directors, and the mill's general manager, Dennis Askew, have played important roles in supporting the work. Contractors and vendors also have contributed after seeing employees' commitment to this work.
The Kitchen Makes a Difference
The Community Kitchen of Bennettsville, known as The Kitchen to locals, opened to the public on May 1, 2019, and now serves more than 100 people a day, 5 days a week, year-round. It's funded entirely by donations, such as the grant from our 1K Your Way giving campaign, and staffed by volunteers. A Domtar team from the mill, as well as a team from the Domtar Tatum Converting site, each serve a meal one weekday every month.
Learn more about this giving campaign and our other community investments: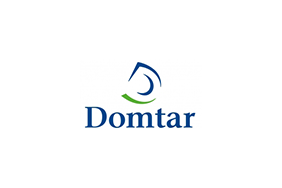 Domtar
Domtar
Domtar is the largest manufacturer of uncoated freesheet papers in North America. Domtar's EarthChoice® product line is the most extensive selection of Forest Stewardship Council (FSC) certified business and printing papers available in North America. EarthChoice® products can help communicate your message of corporate responsibility and concern for the environment.
More from Domtar