Published 03-26-20
Submitted by Cox Enterprises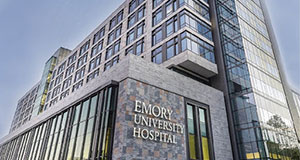 The James M. Cox Foundation announced its commitment to provide up to $5 million to Emory Healthcare for purchasing COVID-19 testing equipment.
In response to the coronavirus crisis, Emory and Cox are taking the lead with significant action to support the community. The equipment is currently only available in limited quantities, and Cox and Emory are working to purchase more equipment as it becomes available. The goal is to have the ability to complete 3,000 tests per day. For guidelines about testing for COVID-19, please see the CDC's resource page. 
Emory is invested in becoming one of the primary testing centers in Atlanta, with other Atlanta-area hospitals looking to the large healthcare system to take the lead on testing. Emory will be responsible for processing tests from surrounding hospitals in addition to its own.
The James M. Cox Foundation is named in honor of Cox Enterprises' founder and provides funding for capital campaigns and special projects in communities where the company operates. James M. Cox was Ohio's first three-term governor and the 1920 Democratic nominee for president of the United States. The Foundation concentrates its community support in several areas, including conservation and environment, early childhood education, empowering families and individuals for success and health.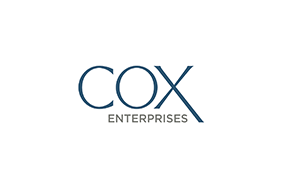 Cox Enterprises
Cox Enterprises
Cox Enterprises is one of the nation's leading media companies and providers of automotive services, with 2006 revenues of $13.2 billion and more than 80,000 employees. Major operating subsidiaries include Cox Communications, Inc. (cable television distribution, telephone, high-speed Internet access, commercial telecommunications, advertising solutions and Travel Channel); Cox Newspapers, Inc. (newspapers, local and national direct mail advertising and customized newsletters); Cox Television (television and television sales rep firms); Cox Radio, Inc. ([NYSE: CXR] broadcast radio stations and interactive Web sites); Manheim, Inc. (vehicle auctions, repair and certification services and web-based technology products) and Cox Auto Trader (automotive publications and a majority stake in AutoTrader.com).
More from Cox Enterprises