Published 03-25-20
Submitted by onsemi

ON Semiconductor is proud to announce the launch of their newest Affinity Network Group (ANG) for Veteran and Military Employees (VME). The VME's mission is to recruit, develop and retain military veterans and military family members of all nationalities while providing transitional assistance and increasing community outreach. ON Semiconductor hopes this newest ANG will aid in improvement of current recruiting techniques and create a strong pipeline of individuals with military experience and knowledge. ON Semiconductor recognizes that the opportunity to leverage these unique skills and capabilities will in turn ensure the company is as resilient, prepared and sustainable as possible.
The Veteran and Military Employees Affinity Network Group has ambitious goals right out of the gate. They will dive right in to assist in translating military education and experience into civilian workplace skills; provide transitional and support resources to veteran and active duty military employees; encourage community involvement with local veteran and military organizations; and will assist in updating company Standard Operating Policies (SOPs), wherever applicable, utilizing prior military knowledge and experience. 
ON Semiconductor is passionate about supporting military services in our local communities and the VME ANG aims to honor service members, past and present, while educating all employees to the challenges that veterans and military members face. The group includes a retired master sergeant, a former security police specialist, and a former staff sergeant all who served in the U.S. Air Force as well as representation from a former U.S. Coast Guard service member. Like all ON Semiconductor ANGs, the group is open to all employees including past and present military member employees, military family members and those who simply wish to support the group's efforts regardless of their nationality or country of service.
The group's logo was thoughtfully created with a green ribbon and bronze star, colors that are widely recognized as military in nature. The text colors: green, tan, blue and black, represent the colors of Battle Dress Uniforms (BDUs) as well as many other military dress uniforms around the globe. Military members themselves will surely recognize the stencil font as it is often found on equipment, vehicles, crates and clothing.
"We value the contribution of our employees and their family members that have served in the military. They are truly the best representation of exemplifying our company's core values of respect, integrity and initiative," said Alicia Scott, Director of Global Diversity & Inclusion and Talent Management.
The creation of any ON Semiconductor Affinity Network Group is to address an area of need such as recruitment, retention, service in the community and/or business development. Groups include focus areas such as women's leadership initiatives and STEAM (Science, Technology, Engineering, Arts, and Mathematics) education as well as groups that support workplace inclusivity and diversity. ON Semiconductor looks forward to the growth of their seventh ANG and encourages passionate participation in the group's goals, ideals and communal actions worldwide.
For more information about ON Semiconductors affinity network groups, please refer to our 2018 Corporate Social Responsibility Report.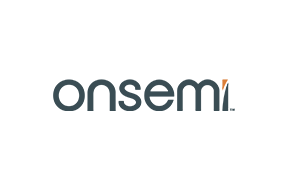 onsemi
onsemi
onsemi (Nasdaq: ON) is driving disruptive innovations to help build a better future. With a focus on automotive and industrial end-markets, the company is accelerating change in megatrends such as vehicle electrification and safety, sustainable energy grids, industrial automation and 5G and cloud infrastructure. With a highly differentiated and innovative product portfolio, onsemi creates intelligent power and sensing technologies that solve the world's most complex challenges and leads the way in creating a safer, cleaner and smarter world. Learn more about onsemi at www.onsemi.com.
Corporate Social Responsibility at onsemi: We believe in our people, culture and ability as good corporate citizens to address climate issues, sustainability and positively impact the communities where we work and live. Empowering the right people and partners creates long-term shared value to further our commitment to the triple bottom line of people, planet and profit. Since our first Corporate Social Responsibility (CSR) Statement of Commitment in 2008, our program has continually grown through innovation in our initiatives and strategic goals to deliver value to our stakeholders. Our philanthropic contributions, supporting nonprofits and educational institutions globally, and employee volunteer efforts target societal needs.
More from onsemi