Published 03-25-20
Submitted by Global Citizen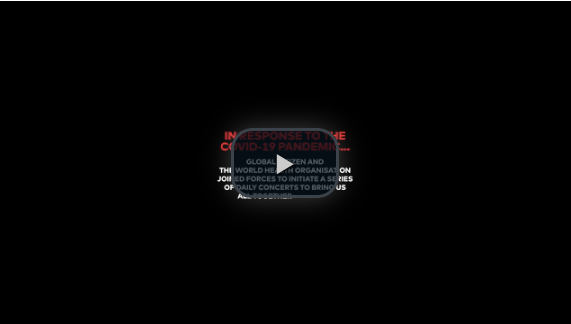 Click here to watch video.
By Helen Lock
The "Together at Home" virtual concert series — launched last week by Global Citizen in partnership with the World Health Organization — got into full swing over the weekend with no fewer than 12 artists and celebrities bringing us some incredible music and entertainment live from their homes.
The Instagram live concerts ran throughout Saturday and Sunday, as many of us were experiencing our first full weekend of practicing social distancing – meaning taking the crucial step of staying in as much as possible to help contain the spread of coronavirus.
Hundreds of thousands of people from around the world tuned in to hear amazing sets from artists like Miguel, Rufus Wainwright, Bastille, Lindsey Sterling, Sauti Sol, DJ Cuppy, and even an unexpected piano concert from news anchor Katie Couric (!). 
Performers encouraged fans to take meaningful action and lend their voice to global efforts to tackle COVID-19 through our Together at Home campaign. 
You can find out more on our Together At Home campaign page about coronavirus and how you can take action to help combat it, like calling on G20 states to support the global effort against COVID-19, and spreading the word on social media about  the World Health Organization's COVID-19 Solidarity Response Fund.
The Together At Home live concerts are happening every day, so you can find out who's coming next and how to tune in by following our social media channels for updates. 
Here's a round-up of all the Together At Home performances over the weekend, and links to performances you might have missed! 
Watch the Together at Home performances on the Global Citizen "Citizenship" blog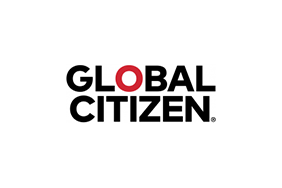 Global Citizen
Global Citizen
Global Citizen is a movement of engaged citizens who are using their collective voice to end extreme poverty by 2030. On our platform, Global Citizens learn about the systemic causes of extreme poverty, take action on those issues, and earn rewards for their actions — as part of a global community committed to lasting change.
Our Impact
Since 2011, millions of Global Citizens around the world have taken over 24 million actions to targeting world leaders to end extreme poverty by 2030. To date, the actions by our global community along with our high level advocacy efforts and with our partners, have resulted commitments and policy announcements from leaders, valued at over $48 billion that have impacted more than 880 million people by 2030. 
More from Global Citizen