Published 03-25-20
Submitted by Intel
In response to the COVID-19 pandemic, Intel announced Monday that it will source and donate more than 1 million items of personal protective equipment – masks, gloves and other gear – to healthcare workers.
"We will donate masks, gloves, face shields and other gear that we have sourced from our factory stock and emergency supplies, and we'll continue to look for additional sources of personal protective equipment that we can source and donate as quickly as possible to meet our commitment of more than a million items," said Todd Brady, director of Global Public Affairs for Intel.
Intel leaders are working with local health authorities and government agencies around the world. In January, Intel announced a $1 million donation to the International Red Cross to support global relief efforts for the coronavirus outbreak. Where possible, current and future donations will be made through local health authorities that can determine the areas of greatest need.
"We are immensely grateful to the healthcare workers who are at the front lines of slowing this pandemic," Brady said.
About Intel
Intel (NASDAQ: INTC), a leader in the semiconductor industry, is shaping the data-centric future with computing and communications technology that is the foundation of the world's innovations. The company's engineering expertise is helping address the world's greatest challenges as well as helping secure, power and connect billions of devices and the infrastructure of the smart, connected world – from the cloud to the network to the edge and everything in between. Find more information about Intel at newsroom.intel.com and intel.com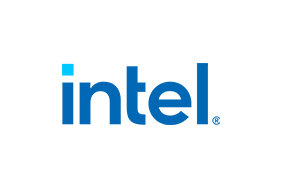 Intel
Intel
Intel (NASDAQ: INTC) is a world leader in computing innovation. The company designs and builds the essential technologies that serve as the foundation for the world's computing devices. Additional information about Intel is available at newsroom.intel.com and blogs.intel.com.
More from Intel