Published 03-25-20
Submitted by Beverage Industry Environmental Roundtable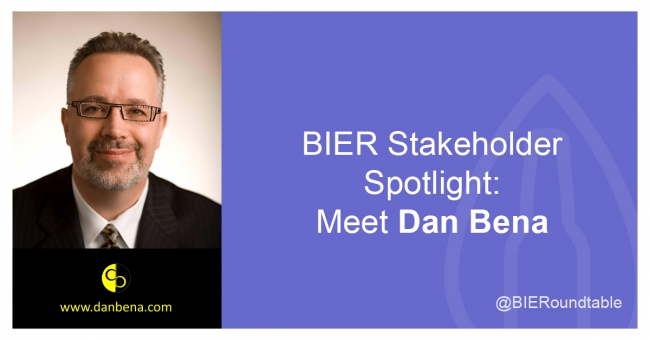 BIER Stakeholder Spotlight: Dan Bena
Welcome to our series aimed at spotlighting the individual leaders within BIER member companies and stakeholder organizations. Learn how these practitioners and their companies are addressing pressing challenges around water, energy, agriculture, climate change and what inspires each of them to advance environmental sustainability in the beverage sector and collectively, overall.
Briefly describe your role and responsibilities and how long you have worked with your organization.
Let's see…you have to bear with me on this answer, because it's a little involved. I currently have three "official" roles: one is as CEO of my own consultancy, www.danbena.com, and the other is as Senior Advisor to Paul Newman's charity, Safe Water Network. I am also an Honorary Professor and Trustee for Glasgow Caledonian New York College, which is home of the Fair Fashion Center—dedicated to profitable sustainability in the fashion world. I think the most relevant role for the purposes of BIER, though, is when I was Head of Sustainable Development for PepsiCo's Global Operations, and served as their Corporate Water Steward for decades. I was with PepsiCo for 34 years, and left two years ago to write another chapter, which is starting up my own purpose-based business.
Learn more about Dan Bena in this BIER Stakeholder Spotlight.
About BIER
The Beverage Industry Environmental Roundtable (BIER) is a technical coalition of leading global beverage companies working together to advance environmental sustainability within the beverage sector. BIER aims to affect sector change through work focused on water stewardship, energy efficiency and climate change, beverage container recycling, sustainable agriculture, and ecosystem services. BIER members include: American Beverage Association, Anheuser-Busch InBev, Bacardi, Beam Suntory, Brown-Forman, Carlsberg Group, The Coca-Cola Company, Constellation Brands, Diageo, Heineken, Jackson Family Wines, MillerCoors, Molson Coors, Pernod Ricard, Ocean Spray Cranberries, and PepsiCo. For more information, visit www.bieroundtable.com.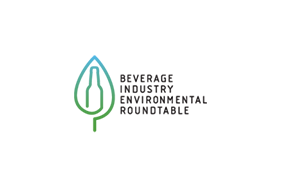 Beverage Industry Environmental Roundtable
Beverage Industry Environmental Roundtable
The Beverage Industry Environmental Roundtable works to reduce consumption, mitigate impacts, and ensure sustainable continuity and future of the global beverage industry.