Published 03-26-20
Submitted by Wells Fargo & Company
 SaverLife and Neighborhood Trust Financial Partners today announced they have teamed up with the Wells Fargo Foundation to help disperse $1M in financial aid to vulnerable entrepreneurs and their employees who have been financially affected by the impact of COVID-19. The Wells Fargo grant will provide for $500 cash boosts coupled with the financial guidance needed to navigate tough financial choices. The financial aid will be available to 1,000 small business owners and their employees identified in partnership with nonprofit small business lender Opportunity Fund.
How it Will Work
The program will leverage SaverLife technology and TrustPlus financial coaching (via phone and text chat) to connect to small/micro business owners and their employees who are experiencing loss of income. SaverLife will provide a $500 emergency savings fund boost directly to the client through digital channels. All clients will have access to financial crisis coaching and a post-crisis savings fund to help rebuild depleted accounts.
An Unprecedented Crisis Hits Hard
A recent poll revealed that 18% of adults have lost their jobs or had hours cut, and that number jumps to 25% for people making less than $50,000. Hourly-wage workers, especially employees and owners of small/micro businesses, face ongoing significant hardship from the loss of earnings due to COVID-19.
"The goal of this disbursement is to provide effective and rapid economic support to small business owners and hourly-wage workers," said Jenny Flores, head of small business growth philanthropy at Wells Fargo. "We are looking at this effort as a pilot that we believe can be impactful in delivering much-needed relief and will continue to look at longer-term recovery aid. SaverLife has the expertise to boost entrepreneurs in a time when they need it most."
The harsh impact of COVID-19 is hitting working families hard. In addition to the catastrophic loss of income, expenses are rising as families find themselves caring for children out of school and stocking up on essentials as they prepare for the worst.
"The priority is to get cash quickly to those who need it to replenish depleted savings accounts," said Leigh Phillips, CEO of SaverLife. "Once the crisis abates, SaverLife and Neighborhood Trust will offer follow-up services to assist participants in getting back on their feet including dollar-for-dollar savings matches up to $250 over six months to rebuild emergency funds and follow-up coaching sessions that are focused on debt reduction and savings. We thank Wells Fargo for recognizing the urgent and critical need for cash infusion for small business owners and their employees as COVID-19 continues to disrupt American lives."
The choices people make when facing an unexpected loss in income can determine whether someone can bounce back quickly or suffer long-term economic hardship.
"By teaming with SaverLife, we're able to link our expert financial coaching and vetted financial tools and products to empower small business owners and workers to make actionable steps that will help them through this crisis and put them on a path toward positive financial health," said Justine Zinkin, CEO of Neighborhood Trust Financial Partners.
The pilot will launch on April 1st to 1,000 impacted families, primarily those who work for small businesses forced to close their doors due to coronavirus.
"So many small business owners are feeling the immediate impact of COVID-19 on their businesses. Revenue dried up overnight, and many have only two or three weeks of cash reserves to keep their business afloat and the 60 million American workers employed by small businesses on payroll," said Luz Urrutia, CEO of Opportunity Fund. "Partnering with SaverLife and Neighborhood Trust to provide financial coaching and quick dispersal of cash to vulnerable workers at affected businesses will be essential to the long-term resilience of our Main Street entrepreneurs and their dedicated employees."
For more on SaverLife, please visit: saverlife.org/
Visit the SaverLife blogs: saverlife.org/money-101
Follow SaverLife on Twitter: @wearesaverlife
Visit SaverLife on LinkedIn: linkedin.com/company/saverlife/
About Wells Fargo
Wells Fargo & Company (NYSE: WFC) is a diversified, community-based financial services company with $1.9 trillion in assets. Wells Fargo's vision is to satisfy our customers' financial needs and help them succeed financially. Founded in 1852 and headquartered in San Francisco, Wells Fargo provides banking, investment and mortgage products and services, as well as consumer and commercial finance, through 7,400 locations, more than 13,000 ATMs, the internet (wellsfargo.com) and mobile banking, and has offices in 32 countries and territories to support customers who conduct business in the global economy. With approximately 260,000 team members, Wells Fargo serves one in three households in the United States. Wells Fargo & Company was ranked No. 29 on Fortune's 2019 rankings of America's largest corporations. News, insights and perspectives from Wells Fargo are also available at Wells Fargo Stories.
About Neighborhood Trust Financial Partners
Neighborhood Trust is a 501(c)3 nonprofit empowering workers to take control of their finances and achieve financial health. TrustPlus is our social enterprise delivering phone-based financial coaching to workers across the country, as a feature of worker benefits and financial services. With nearly 25 years of financial coaching experience, we blend our trusted financial guidance with innovative technology solutions and actionable financial products to help workers' paychecks go further. Annually we reach more than 10,000 workers across the country. For more information, visit www.neighborhoodtrust.org and www.mytrustplus.org.
About SaverLife
SaverLife (formerly EARN) is a 501(c)3 nonprofit on a mission—to inspire, inform, and reward the millions of Americans who need help saving money. Through engaging technologies and strategic partnerships, we give working people the methods and motivation to take control of their financial future. SaverLife has a number of esteemed investor partners including Intuit Financial Freedom Foundation, MetLife Foundation, Prudential, JPMorgan Chase & Co., MasterCard and Capital One. For more information or to join the SaverLife Movement, please visit www.saverlife.org.
About Opportunity Fund
Opportunity Fund, the nation's leading nonprofit small business lender, believes small dollar loans help hard-working entrepreneurs make lasting change in their own lives and build stronger communities by growing businesses and creating jobs. Opportunity Fund's community of donors and investors is creating an inclusive financial system that empowers women, immigrant, and minority small business owners. Our strategy combines microloans for small business owners and New Markets Tax Credit investments in high-impact community infrastructure projects. Since 1994, Opportunity Fund has deployed more than $900 million and helped thousands of entrepreneurs invest in their families' futures. The organization has committed to lending an additional $1.2 billion to small business owners across the country and investing $174 million in community real estate projects by 2023. www.opportunityfund.org
##
Media Contact:
Liam Collopy
Harden Communications Partners, LLC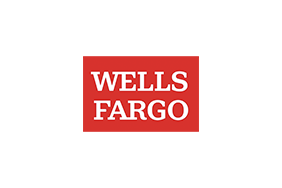 Wells Fargo & Company