Published 03-30-20
Submitted by Keysight Technologies
I have so much respect and gratitude for the medical professionals working on detection, treatment, and prevention of illness caused by the novel coronavirus that is disrupting the world today. From the front-line clinicians to the researchers behind the scenes, it is inspiring to see the work being done. The work extends into engineers and scientists in other disciplines too, including electrical engineers and computer scientists, as demonstrated in this video about coronavirus detection research at the Missouri University of Science and Technology. Thanks to my colleague Bill Schulze, a Missouri S&T graduate, for sharing this with me.
It's long been said that scientific advancement depends on measurement (to gather the data that inform new hypotheses), and measurement advancement in turn depends on science (to enable new measurement technologies). What's always been exciting for me is when electronic measurement contributes to the advancement of biological and life sciences. So seeing the network analyzer in the video in addition to the more expected mass spectrometer is wonderful. For those who might be curious, the network analyzer is measuring an impedance change in the sensor as a result of different airborne molecules coming into contact with it. The network analyzer really is a versatile instrument, for conventional circuit networks and much more.
Epidemiology also involves measurement, of a different sort – counts and statistics that help in creating and validating mathematical models. So whether it's electronic measurement, chemical analysis, population statistics, or other facets I haven't mentioned, measurement is playing a big role in attacking the virus and its effects. 
Let's keep working this challenge together, using all the disciplines and all the insights that we can.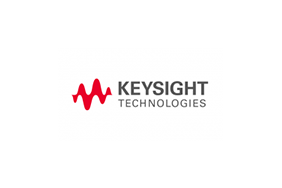 Keysight Technologies
Keysight Technologies
Keysight Technologies, Inc. (NYSE: KEYS) is a leading technology company that helps enterprises, service providers and governments accelerate innovation to connect and secure the world. Keysight's solutions optimize networks and bring electronic products to market faster and at a lower cost with offerings from design simulation, to prototype validation, to manufacturing test, to optimization in networks and cloud environments.
More from Keysight Technologies