Published 03-25-20
Submitted by JUST Capital
Today, JUST Capital launched a comprehensive tracker of how the largest public U.S. employers are responding to Coronavirus, looking at 16 dimensions of company responses, from the provision or expansion of paid sick leave policies to layoffs and furloughs. 
Analysis of the inaugural set of data from the tracker finds that, among the 100 largest employers, the most common responses to date have included the following:
50% have made special customer accommodations such as reserving the first hour of shopping for high-risk customers, or expanding delivery or pick-up services;

50% have set up work from home policies;

36% have instituted some kind of manufacturing or service shifts to help the nation respond to the crisis;

36% have expanded or instituted new paid sick leave policies;

31% have instituted cost reductions or deferments for customers; and

28% have continued to pay its hourly employees affected by adjustments to hours of operations, store closures, or service suspensions. 
So far, only four percent of companies have announced any layoffs, and seven percent have put into place temporary furloughs. 
"This is a moment where the promise of stakeholder capitalism will truly be put to the test," said Martin Whittaker, CEO of JUST Capital. "Our goal with this work is to help assess and share best practices in this rapidly changing landscape to help companies navigate how to best support their workers, customers, and communities through this unprecedented crisis." 
JUST Capital's analysis uses publicly available information found on company websites, corporate press releases, and reputable news sources to gather company responses to the virus. Among the 16 distinct criteria for the tracker, JUST Capital is tracking, among others, whether companies are offering backup dependent care and executive pay cuts to support the cost of the company's operations or help continue paying employees affected by adjusted hours. 
JUST Capital also identified 5 Principles to Help Guide Corporate America During the Coronavirus Crisis, constructed from five years of public opinion research on what constitutes just business behavior, to support corporate decision-making during these challenging times. The 5 Principles include the following:
Support Workers' Health and Financial Security

Adopt Practices to Minimize Job Loss

Put Workers First, and Work with Government to Do So

Support Communities, Local Suppliers, and Customers

Have the C-Suite Lead by Example
JUST is also producing an ongoing content series to unpack what's happening on the ground across corporate America, elevate best practices, and share what good looks like in this new landscape. As JUST Capital continues to track company actions in the wake of the coronavirus crisis, the group will continue to update the data in the tracker. 
# # #
About JUST Capital
The mission of JUST Capital, an independent nonprofit, is to build an economy that works for all Americans by helping companies improve how they serve all their stakeholders – workers, customers, communities, the environment, and shareholders. We believe that business and markets can and must be a greater force for good, and that by shifting the resources of the $19 trillion private sector, we can address systemic issues at scale, including income inequality and lack of opportunity. Guided by the priorities of the public, our research, rankings, indexes, and data-driven tools help measure and improve corporate performance in the stakeholder economy. To learn more about how data-driven insights are creating a more just future for capitalism, visit: www.JUSTCapital.com.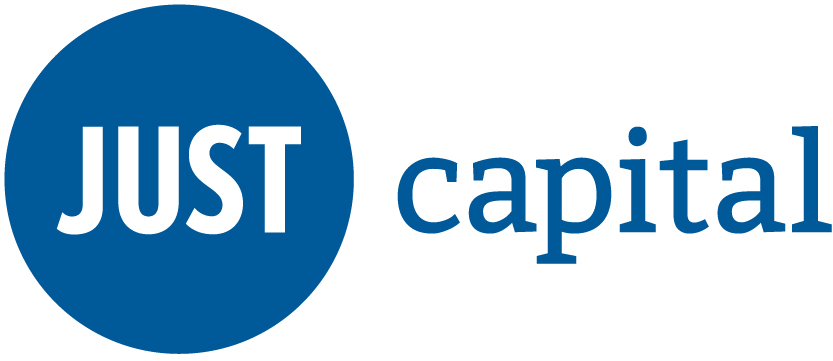 JUST Capital
JUST Capital
JUST Capital (http://justcapital.com) is an independent nonprofit that uses the power of the markets to drive positive change on the issues Americans care most about. Chaired and co-founded by Paul Tudor Jones II, JUST Capital ranks how large publicly-traded corporations measure up against the American people's definition of JUST business behavior, and empowers all stakeholders with the data and tools they need to build a more JUST marketplace. The organization is based in New York City.
More from JUST Capital