Published 03-24-20
Submitted by GreenMoney Journal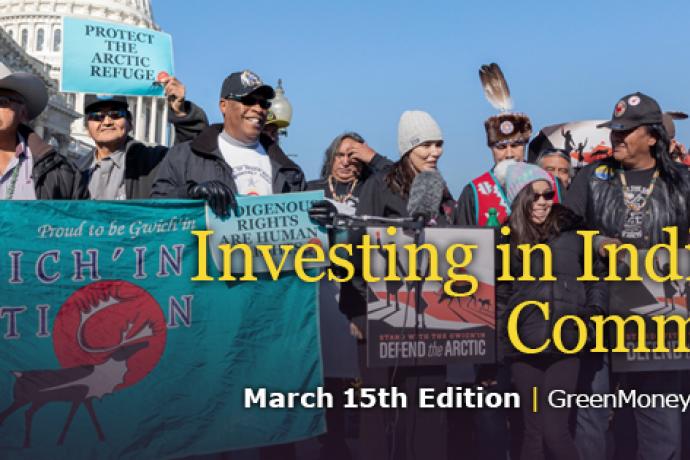 Above: Photo by Keri Oberly Below: Photo by Dylan McLaughlin
Investing in Indigenous Communities
The new March 15th Issue and Podcast on Impact Investing and Indigenous Communities
In this March 15th edition, we look at how investors can partner with Indigenous Peoples to achieve a more sustainable future. As our case study highlights, the controversy surrounding the Dakota Access Pipeline (DAPL) showcased for generations to come the need for companies, financial institutions, and investors to respect the rights of Indigenous Peoples. I am inspired by each contributor's approach to creating a more inclusive and just transition for impact investment and a new energy economy in this post-DAPL era.
As Becky Albert-Breed writes, integrating Sustainable Responsible Impact Investing (SRI) into a meaningful calculus is indeed, a puzzle. However, I have never been more confident in our shared ability to piece together a more just world then when I consider the thought-leadership and team of people represented in this issue. - Carla Fredericks, Guest Editor 
Writers include:  • The staff at First Peoples Worldwide on Driving Capital from a Foundation of Indigenous Values;  • Becky Albert-Breed of First Nations Community Financial on Solving the SRI Puzzle;  • Dan Chu of the Sierra Club Foundation on Investing with Tribal Partners to Create a Climate Safe World;  • Mark Sevestre, NATOA and Katie Wheatley, SHARE/RRII on Reconciliation and the Role of the Indigenous Economy.
And most importantly: • Kate Finn of First Peoples Worldwide on Recalibrating Risk Assessment for Indigenous Women
Also the articles from our March 1st edition are still accessible on the GreenMoney website. Also on our home page you will find a short video produced by FPW entitled "Enoughness - Restoring Balance to the Economy."
We have a special "GreenMoney Talks" Podcast for this issue. Carla Fredericks of First Peoples Worldwide speaks with Bernadette Demientieff, Executive Director of the Gwich'in Steering Committee. Bernadette is Gwichyaa Zhee Gwich'in. She protects the Arctic National Wildlife Refuge-Coastal Plain, the Porcupine Caribou Herd, and the Gwich'in way of life. Music is a Gwich'in cover of Tears in Heaven by Princess Daazhraii Johnson.
You can find all of this and more now on the award-winning GreenMoney website at- https://GreenMoney.com 
=======
RESOURCES
Investing in Indigenous Peoples (March 15th issue of GreenMoney)
The award-winning and trusted resource on Sustainable Business and Impact Investing since 1992
CONTACT
Cliff Feigenbaum, publisher
GreenMoney Journal and GreenMoney.com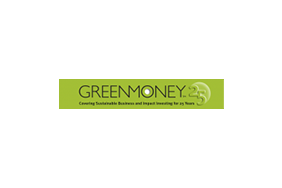 GreenMoney Journal
GreenMoney Journal
About GreenMoney Journal 
GreenMoney Journal is an award-winning eJournal and website that focuses on sustainable investing and business. GreenMoney Journal was founded by Cliff Feigenbaum in 1992 and today he serves as Publisher and Managing Editor of this very trusted brand. Cliff is also the co-author of "Investing With Your Values" (Bloomberg Press, NYC). In 2017 Mr. Feigenbaum he was chosen as the co-winner of the "SRI Service Award" by his peers at The SRI Conference. In 2021, He won the "Media Innovator Award" from Corporate Vision and most recently in early 2022, Mr. Feigenbaum was named one of the Top 100 DEI Leaders for 2021 by Mogul.
More from GreenMoney Journal