Published 03-24-20
Submitted by CyberGrants

Complex strategic grantmaking can often require collecting in-depth information to help you, and your team, make initial funding decisions or track a recipient's progress towards a goal. Housing this vital data in multiple locations, outside of CyberGrants, is convoluted and inefficient. 
Gone are the days of collecting this multi-dimensional data in traditional vertical 'web' forms.  Say goodbye to attaching, downloading and re-attaching spreadsheets to internal grant requests. 
Imagine having visibility into the details of your sponsored events or education programs at your fingertips. Visualize data a glance, for each event or session, including information such as the venue details, the dates, addresses, and the number of attendees. 
Say hello to a better user experience and more efficient data analytics capabilities. Meet CyberGrants Worksheets, a new way to facilitate data driven decision making for complex strategic grants.  Get visibility into current and past grant request data. 
This exciting new feature will be available in early March and accessible to all grants clients immediately. CyberGrants Worksheets offers a new way to capture and store 'multi-dimensional' data in a tabular format. Allowing you to seamlessly embed 'data tables' in any of your grant requests or impact reports. Data is displayed in logical tables and rows for easy analysis directly from the request or impact report.
CyberGrants Worksheets are easily configured and can be added to any request or impact report proposal type. As a new type of custom field, CyberGrants Worksheets can be made optional or required, internal or external, conditionally displayed, and localized by currency and language. Configure on your own or reach out to your account management team for guidance.
How will CyberGrants Worksheets work for me?
As a corporate grantmaker, with CyberGrants Worksheets I can track live events details where my sponsorship funding has purchased advertising space at the venue. I need to know the name of the venue, its address, the date and time, and the approximate number of attendees.

As foundation grantmaker, with CyberGrants Worksheets I can track all of an organization's budget details so that I can understand the impact that my support will have on their operations. I need to see a detailed breakdown of their income, expenses, and various administrative costs.

As a pharma grantmaker, with CyberGrants Worksheets I can track partner information for my grantees' programs so that I have a complete and accurate picture of how my support is being used. I need to know all of the organizations, their addresses, their contacts, and the role that each plays in the success of the project.
Continue Reading at: https://blog.cybergrants.com/innovating-incredible-worksheets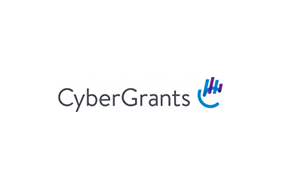 CyberGrants
CyberGrants
CyberGrants is a leading provider of software-as-a-service (SaaS) solutions for corporate social responsibility management. CyberGrants' mission is to provide innovative software and services in the most secure and efficient way to help companies manage all CSR initiatives from employee volunteer programs to the entire grants lifecycle. With nearly 20 years experience, CyberGrants has delivered grants management software and corporate philanthropy program software to many of the largest companies and foundations in the world, including more than 50% of the Fortune 100. For additional information on CyberGrants, visit www.cybergrants.com.
More from CyberGrants