Published 03-26-20
Submitted by EcoVadis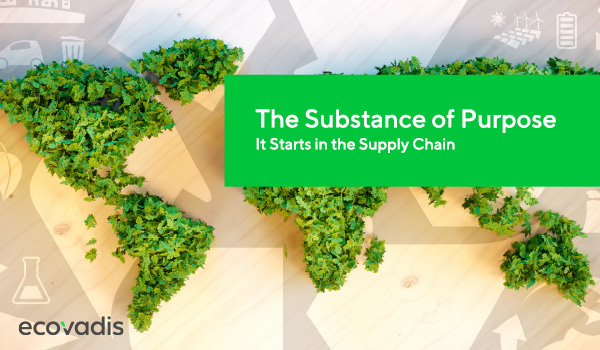 Pressure is mounting for companies to add value to society.
 
Sustainability leaders and C-suite execs are on the hot seat - and not only those making public commitments like UN Global Compact, the SDGs, SBTi, "net zero" pledges, and the like. Demands for inclusive capitalism and a more purposeful economy are echoing across the globe, and into every corporate boardroom.
 
Many see the current coronavirus crisis as a test of both resilience and corporate purpose. Corporations are being tasked to prioritize long-term, sustainable value, and many leaders have found a powerful lever: the supply chain.
 
The Substance of Purpose, a new eBook presented by EcoVadis, takes a deep look at supply chain sustainability's essential role in driving corporate commitments to serve society while enhancing growth, brand, and valuation.
 
Key takeaways include:
Most companies spend 50-70% of revenue in their supply chain - savvy exec teams collaborate on sustainable procurement to create impact.

Sustainable procurement programs lead to risk mitigation, improved procurement metrics, cost savings, and innovation.

There's a $12tn opportunity linked to achieving the SDGs - visionary CEOs and their teams, like those who spoke about "the responsibility of CEOs" at the recent Sustain 2020 event, recognize sustainable supply chains as a key value driver. 
Begin mapping out your sustainable supply chain strategy today, to build resilience and drive impact tomorrow.
Media Contact:
US: Corporate Ink
UK/EU: David McClintock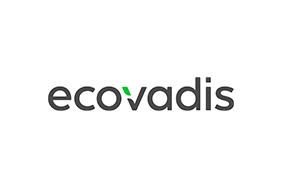 EcoVadis
EcoVadis
EcoVadis is the world's most trusted provider of business sustainability ratings. Global supply chains, financial institutions and public organizations rely on EcoVadis to monitor and improve the sustainability performance of their business and trading partners. Backed by a powerful technology platform, EcoVadis' evidence-based ratings are validated by a global team of experts, and are adapted to more than 200 industry categories, 160 countries, and companies of all sizes. Its actionable scorecards provide benchmarks, insights, and a guided improvement journey for environmental, social and ethical practices. Industry leaders such as Amazon, Johnson & Johnson, L'Oréal, Unilever, LVMH, Salesforce, Bridgestone, BASF, and ING Group are among the 85,000 businesses that collaborate with EcoVadis to drive resilience, sustainable growth and positive impact worldwide. learn more on ecovadis.com, Twitter or LinkedIn.
More from EcoVadis