Published 03-24-20
Submitted by Wells Fargo & Company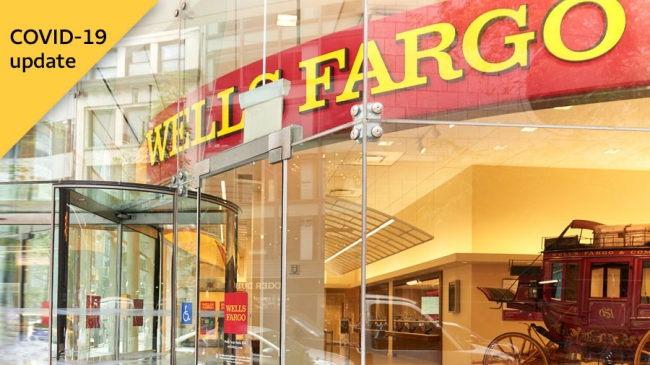 Supporting our employees during the COVID-19 crisis
For the first time in Wells Fargo's history, bank branches across the U.S. imposed new social distancing guidelines March 19 — maximizing the distance among customers, and between customers and employees, in accordance with Centers for Disease Control and Prevention Guidelines.
Customers found lobby chairs moved six feet apart, customer chairs in banker offices moved, and the floors marked so they knew where to stand in the teller lines. 
The changes are the latest of many Wells Fargo has made as the company seeks to balance the financial needs of customers with public health as part of the nation's critical infrastructure that the Department of Homeland Security says has a special responsibility to keep running.
"It has been decades since the global economy and the financial services industry have weathered a storm anything close to what we are currently facing," Chief Operating Officer Scott Powell said. "But we are working tirelessly to both be there for our customers as they face new and uncertain financial situations and be there for our employees working to serve them as safely as possible and facing the same challenges."
Wells Fargo has:
Changed its short-term disability plan so employees impacted directly with COVID-19 aren't using paid time off during the seven-day waiting period. In addition, the short-term disability schedule was enhanced. Employees with fewer than four years of service will be eligible for four weeks at 100% pay rather than 65% pay.

Updated its medical plan to eliminate coinsurance and fully cover the cost of any medically necessary screening and testing for COVID-19 and, for the next 90 days, eliminated cost sharing for medical virtual office visits in most of the medical plans.

Granted up to five paid business days off after a school system's closure announcement to hourly employees who can't work remotely so they can find child care.

Provided financial support for child care for those with children ages 13 and under, including a new $100 per day reimbursement for eligible employees seeking child care through their own personal networks. The benefit applies to hourly employees as well as salaried employees with a base salary of less than $100,000 who are unable to work from home.

Created remote-working programs and increased network bandwidth to support expanding the number of users to reduce the number of employees in work locations and aid social distancing.

Made a $10 million grant to its WE Care employee relief fund, which provides resources to colleagues who face a catastrophic disaster or financial hardship resulting from an event beyond their control. This program is available to those affected by coronavirus and is intended to help team members, especially those with limited resources, get back on their feet with basic necessities. Added new flat grants of up to $1,500 that qualifying employees can use for mortgage, rent, or other assistance while continuing to work.

Dramatically increased Team Member Care staff to answer employee questions about workplace safety, health, and other concerns.

Restricted access to contact centers, operations centers, and trading floors to only those employees working there.

Eliminated all nonessential travel and strongly discouraged gatherings of 10 or more employees.

Canceled or postponed sponsorships events with more than 10 people and employee volunteering.

Implemented enhanced cleaning procedures in branches, offices, customer contact centers, and operations centers following CDC and public health guidance, and increased shipments of hand sanitizer wipes and other supplies.

Established a set of protocols so high-risk or potentially infected employees can stay at home, as well as procedures for reporting suspected exposures and cleaning facilities after confirmed exposures.

Installed signs at branches and added messages on ATMs asking those who are sick or quarantined to do their banking digitally until they are well.

Created the wellsfargo.com/coronavirus site with updates and resources for navigating the COVID-19 outbreak, including customer service options and tips to begin using the company's digital banking features.
"Our employees are doing incredible work to serve our customers during this challenging time," Powell said. "We want to do all we can to give them as much peace of mind as possible as they deal with disruptions in their own personal lives while continuing to be there for our clients, customers, and communities."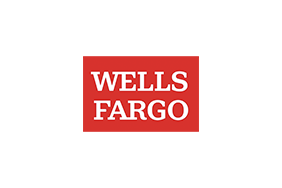 Wells Fargo & Company