Published 03-23-20
Submitted by Women 20 (W20)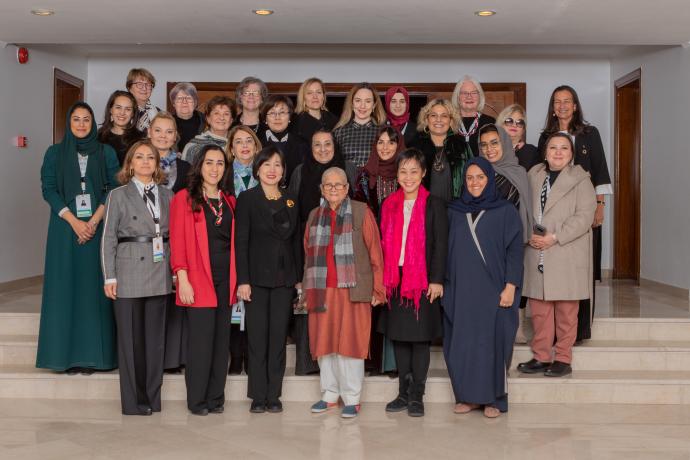 Women 20 (W20), the Women's Engagement Group, welcomes the extraordinary G20 Summit and strongly agrees that a coordinated response to the COVID-19 pandemic - and its human and economic implications - is urgently needed. We appreciate the effort of G20 Leaders to reduce the COVID-19 pandemic, to propose policies to protect people and safeguard the global economy, and their recognition that collaboration among G20 countries is needed. We, W20, are willing to contribute.
We urge that policies and public health efforts address the gendered impacts of disease outbreaks. Experts find that pandemics make existing gender inequalities for women and girls worse, and can impact their treatment and care. Women and girls face a variety of risk factors that must urgently be addressed. Given their predominant roles as caregivers within families and as front-line health-care workers, women are more likely to be exposed to the virus. Women also make up a disproportionate percentage of workers in sectors and roles that are impacted harder in economic downturns and offer less social protection. 
The achievement of the UN 2030 Sustainable Development Agenda, and the Brisbane 25x25 target, a commitment to reduce the gender gap in labor force participation by 25 percent by 2025, is jeopardized unless G20 leaders address the pandemic to pave the way for equitable economic recovery. G20 Leaders should immediately:
Accelerate inclusive decision-making
Include women in national and global COVID-19 outbreak preparedness and response policy and operational spaces in line with the recommendation by the WHO Executive Board.
Ensure women's representation at community-level decision-making, as contributors to identifying local trends and responsive policies.
Adapt labor inclusion for the changing economic circumstances
Develop economic financial stimulus packages and forms of protection that contemplate emergency child-care provision to encourage the division of care- roles and tasks between parents.

Encourage employers to implement measures that recognize the role of women as carers for sick, disabled and elderly family members, and do not penalize them.

Provide economic security for women small-business owners (SMEs); including tax exemptions, suspension of mortgages, and loans for freelance women workers and entrepreneurs.

Implement protections for workers in the informal sector by expanding safety nets through leave entitlements and support payments.

Accelerate the use of ICT support for men and women to work from home; and provide it free of charge to the digitally excluded.  
Adopt data-driven policies and commission research 
Expand and share data collection, reporting and analysis on the gendered impact of pandemic response policies, taking into account the different types of vulnerabilities women face due to discriminations based on age, race, ethnicity, religion, disabilities, and health conditions.
Factor the gendered implications of quarantine, such as whether men and women's different physical, cultural, security, and sanitary needs are recognized in service provision.

Increase resources for protection and assistance from gender-based violence including hotlines and monitoring.
When the pandemic is controlled, we urge G20 leaders to act on key systemic issues:
Encourage governments to cooperate to minimize the COVID 19 pandemic's adverse impacts on gender parity and to continue the 2030 agenda.

Encourage governments and employers to adopt gender mainstreaming tools as they develop strategies, to consider both direct and indirect gender effects.

Seize the opportunity to eliminate discriminatory norms and laws on women's equal participation, so that both men and women rebuild the economy.

Increase the representation of women in global health security surveillance, detection and prevention mechanisms.

Equip communities to take integrated measures to prevent domestic violence: increase outreach and support services for victims and promote knowledge sharing around good practices. 
G20 leaders have an opportunity to develop policy responses to the pandemic that build a foundation for realizing gender equitable economic opportunity and contribute to eliminating gender inequalities. Women 20 calls on G20 leaders to act this week.
—ENDS— 
For media inquiries including interview requests for W20 Sherpa Salma Al-Rashid virtually or in Riyadh, please contact Amy Selman, aselman@apcoworldwide.com, WhatsApp +966 59 496 8093
About the Women 20 (W20)
​The Women 20 (W20) is an official G20 engagement group established during the Turkish presidency in 2015.
It is a policy recommendation engagement group which is part of the G20 process but is independent from governments. In its functioning, it mirrors the G20 process.
Its primary objective is to ensure that the gender considerations are mainstreamed into G20 discussions and translate into the G20 Leaders' Declaration as policies and commitments that foster gender equality and women's economic empowerment.
How does it work 
​The W20 is formed of a transnational network of delegates representing non government women's organizations, civil society, female entrepreneurs, businesses, and think tanks across G20 member states.  
Through a broad dialogue facilitated by digital tools, expert meetings, roundtables and the final Summit, W20 delegates jointly formulate concrete actionable policy recommendations to advance gender equality in G20 negotiations. The W20 Communique reflects the engagement group's position with supporting evidence; while these recommendations are non-binding, they are considered by the G20 for its discussions and negotiations, and contribute to the policymaking process.​
Every year, the W20 develops and addresses to the G20 Leaders a Communiqué which contains a series of actionable policy recommendations aimed at fostering gender equality and women's economic empowerment in order to boost gender-inclusive economic growth for each and every country.
About Salma Al-Rashid
Ms Salma Al-Rashid is the W20 Sherpa for the year of Saudi Arabia's Presidency of the G20. As a official delegate she has represented Saudi Arabia at W20 meetings in Argentina and Japan, and helped shaped the communiqués to G20 leaders.
Salma Al-Rashid is the Chief Advocacy Officer of the Alnadha Society. She has been the Director of the Development Program Management since 2016 after she managed the Mostaqbali "My Future" project and established Qudrah "capacity" project for volunteer work services for three years. Ms. Al-Rashid is a member of the International Association for Voluntary Efforts (IAVE), the Council for Certification in Volunteer Administration (CCVA). She holds a certificate in advanced study in managing non-profit organizations (CAS) from the University of Geneva in Switzerland. She also holds a certificate from the Board of Directors of Voluntary Work (CCVA) in the United States.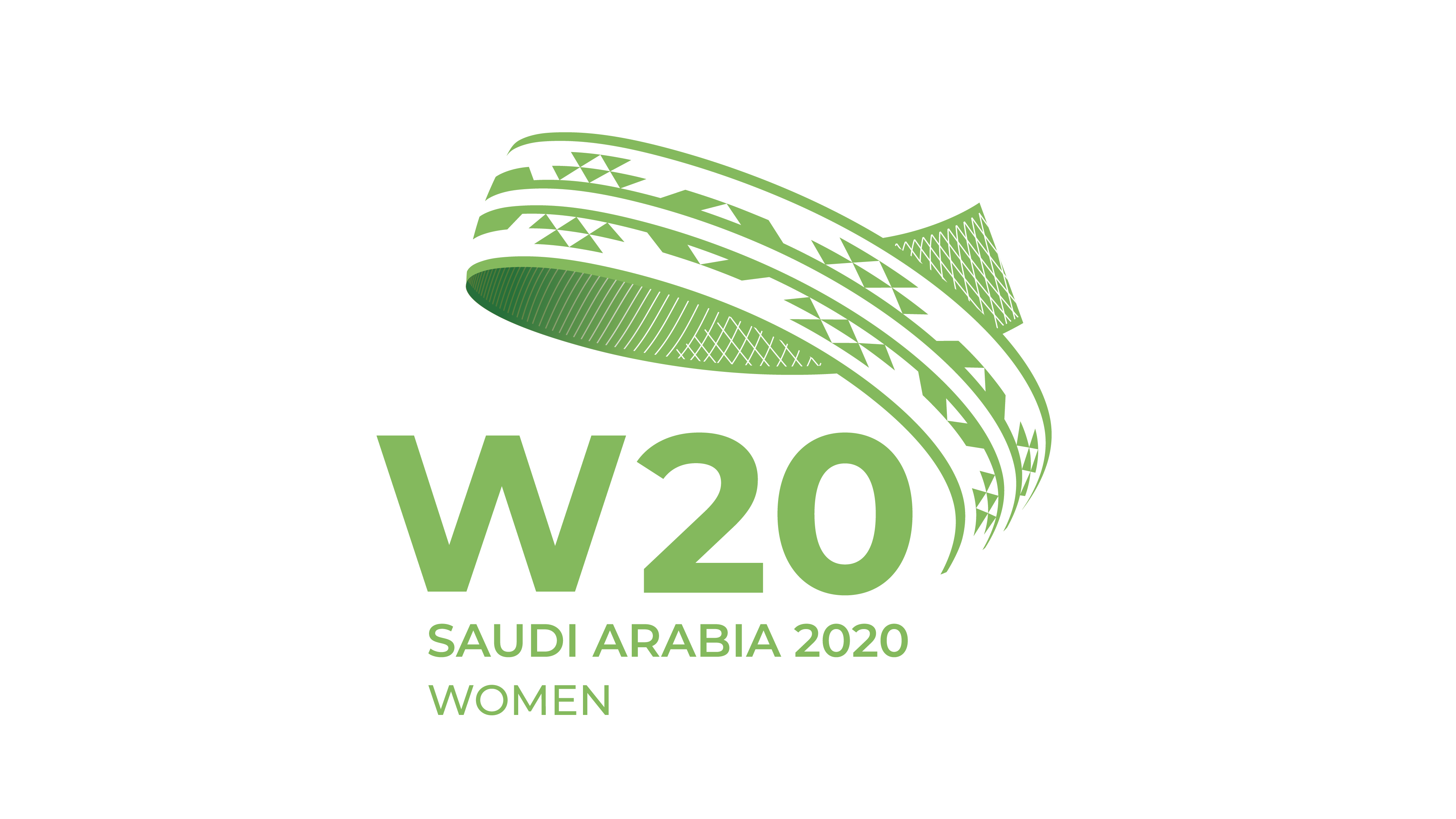 Women 20 (W20)