Published 03-23-20
Submitted by America's Charities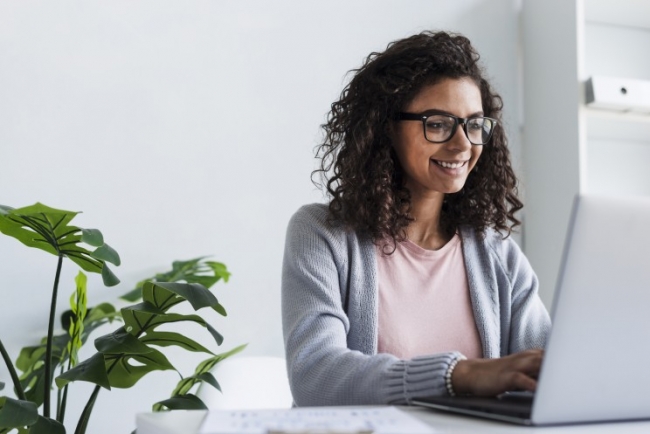 A month ago, I didn't know what 'social distancing' was. Now, in the wake of the coronavirus pandemic, it's become a fact of life that we need to stay six feet away from each other to avoid spreading germs. If you, like so many others across the country, have moved yourself and your workforce entirely remote to accommodate this new way of working, you're likely also looking for virtual ways to help in the wake of the coronavirus (COVID-19) pandemic.
Enter workplace giving. Workplace giving campaigns are employer-sponsored programs that offer employees the opportunity to make tax-deductible donations to pre-vetted charities. The best part? Everything is done online. By launching a workplace giving program, you will have empowered your workforce to make a difference, from the comfort and safety of their own homes or remote workspaces. And in turn, with just a few clicks of a mouse, your team has a chance to make a difference for so many.
The Facts of Workplace Giving
Workplace giving – also known as employee giving – can take many different forms. In fact, they are as unique as the companies that host these programs. Most often, charitable contributions are offered through payroll deduction, which means a little bit is taken out of your employee's check all year long. That's not only easier on the employee's bank account, it's also easier for nonprofits, who don't have to process hundreds or thousands of individual payments. Charitable contributions are grouped together, which greatly reduces the charity's administrative burden to process those funds. Besides recurring payroll deductions, employees can also donate via one-time payroll deduction, credit card, bank account, check, PayPal – or even PTO, stock/securities, etc. The charities that are eligible in workplace giving campaigns are pre-vetted, eligible for tax-deductible donations, and help communities across a wide array of causes. 
Workplace Giving Options
Just as there are different ways to give, there are different technology options to choose from when considering which workplace giving program is right for your business:
And all of America's Charities' giving and engagement solutions are mobile-friendly, come with donation matching capabilities, campaign monitoring, reporting, charity vetting, funds distribution and management, a library of how-to templates and resources, and multi-channel donor support with 95 percent donor satisfaction.
Why Workplace Giving is Uniquely Suited for Coronavirus Support
In the face of the coronavirus pandemic, federal, state, and local governments are struggling to provide support – but nonprofits are already there, on the ground, providing goods, services, and other guidance when and where it's needed most. We asked our 120+ nonprofit members to tell us how they were helping coronavirus efforts, and what they shared with us was both eye-opening, and heart-breaking. Click here to read the round-up for what they told us. There is no doubt they need support – and they need it now.
Support Your Employees in Different Ways
Want to go above and beyond helping your employees give? Click here to learn the three steps you can take right now to show your workers you care.
Get Started with Your Virtual Fundraising
To be sure, coronavirus impacts so many. Our neighbors down the street, across the country, and around the world are hurting – and they need our help. The good news is we can help, today, at our computers, from the safety of our homes or remote workspaces. And, we can help more than our neighbors – we can help our own employees. Workplace giving has stood the test of time because it works. In extreme times like these, workplace giving brings people together for the greater good, in the work to build a better world. And that is worth all of our time and effort.
Visit our Coronavirus Resource Center for additional information about the ways you can help.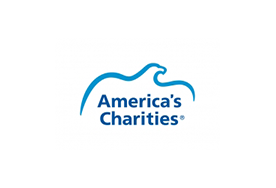 America's Charities
America's Charities
Every year, millions of people across America are invited to participate in an activity that has become a Fall tradition for generations of employees working at many of the nation's largest employers: the Employee Charitable Giving Campaign. The impact of employee giving campaigns on charitable organizations and the people and communities they serve is immense. These campaigns funnel $3 billion annually much of which is unrestricted, sustainable funds that enable nonprofit groups to deliver vital services throughout the nation.
America's Charities is a mission-driven organization that connects public and private sector employers with charities to engage employees in greater giving.
Who We Serve
Charities looking to expand their participation and reach in workplace giving and employee engagement programs through membership in one of America's Charities' four federations: America's Charities, Children First – America's Charities, Health First – America's Charities, or Community First – America's Charities of Greater Washington, D.C.
Employers seeking efficient and effective ways to manage and engage employees.
Individual donors seeking ways to make a significant impact on the causes they care about.
Our Core Services
Generating unrestricted, sustainable financial support for charities through employee engagement programs.
Distributing funds to charities in an efficient, effective and transparent manner.
Consulting with employers on strategies to achieve their philanthropic goals while strengthening employee engagement programs.
Providing solutions to support employers with their employee engagement programs that catalyze greater involvement and giving.
More from America's Charities