Published 03-24-20
Submitted by Taproot Foundation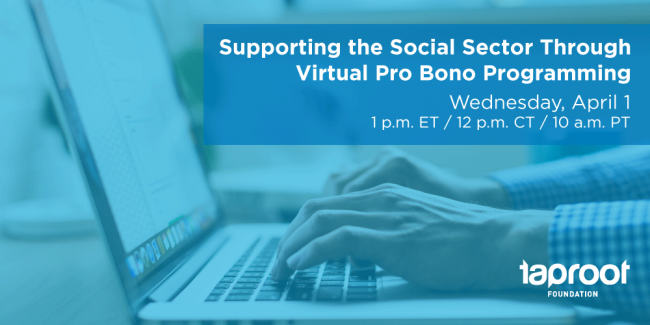 Register for this free webinar now
We're facing unprecedented challenges globally as we confront the coronavirus, and we're leaning on the social sector to continue providing services that our communities need. Even though in-person employee engagement programming at companies is uncertain right now, we're hearing from so many that they want to step up and support their nonprofit beneficiaries through these harrowing times.
In this webinar, Taproot Foundation will guide practitioners through virtual pro bono programming and why it's so critical in our current climate. We'll cover:
the unique opportunities and challenges of running a virtual program,
recommendations for converting existing programming to a virtual setting,
recommendations for laying the groundwork for fully virtual experiences from the start, and
a live case study of a successful MetLife Foundation virtual pro bono program.
Practitioners will walk away with valuable insights, resources, and clear next steps to get started.
Wednesday, April 1
1 p.m. ET / 12 p.m. CT / 10 a.m. PT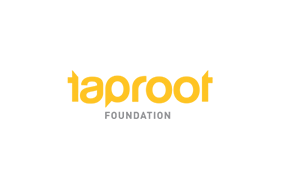 Taproot Foundation
Taproot Foundation
The Taproot Foundation is the provider of pro bono services to the nonprofit sector. It works to engage the country's millions of business professionals in pro bono service, building the infrastructure of organizations we rely on to strengthen and support our communities. Their pro bono model leverages the best practices of leading professional services companies to deliver reliable and quality marketing, human resources and technology services using corporate employees. Since 2002, the Taproot Foundation has recruited over 3,500 business professionals to awarded over $12 million in pro bono services to nonprofits in New York, Chicago and the San Francisco Bay Area.
More from Taproot Foundation