Published 03-20-20
Submitted by CECP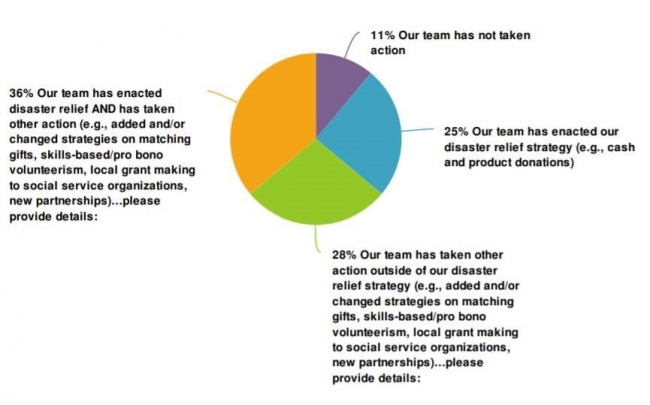 As originally posted on the CECP Insights blog
In CECP's 2020 Look Ahead blog, our annual examination the corporate social engagement field, Collaborative Action was one of five themes for the upcoming year. CECP noted that in seeking to address time-sensitive global issues, companies will move quickly together for mutual benefit. The fast-moving global COVID-19 pandemic was far from our minds when drafting the article, but as we have seen in the past two weeks, companies are responding quickly and focused on ensuring their key stakeholders – particularly their employees – are safe.
Last week, CECP conducted a Pulse Survey asking our companies, "Has your team taken action related to COVID-19? We know companies have added and/or changed strategies for employees, supply chain partners, and customers, but what are companies doing within their local and global communities? We also know companies are enacting their disaster relief strategies (e.g., donations of cash and product). If your team is acting, does it include that and/or other actions?"
These results indicate that most companies have enacted both their disaster relief strategy AND have taken other action outside that strategy.
Is your company working with others in response to coronavirus? Share your story so that we may crowdsource solutions to share with our companies. Please also let CECP know how we can support you by emailing info@cecp.co.
Read the full post at the CECP Insights blog: https://cecp.me/33zr7bv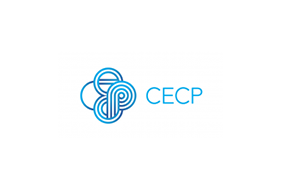 CECP
CECP
The Committee Encouraging Corporate Philanthropy (CECP) is the only international forum of business leaders focused on increasing the level and quality of corporate philanthropy. Membership includes more than 180 global CEOs and chairpersons of companies that collectively account for more than 40% of reported corporate giving in the United States. Membership is by invitation and is renewed annually.
CECP provides member companies with peer-to-peer executive convenings, premier networking events for corporate giving industry professionals, cutting-edge research publications, a proprietary, on-demand benchmarking system of corporate philanthropy data, and exclusive media opportunities.
Founded in 1999 by actor and philanthropist Paul Newman, together with John Whitehead, Peter Malkin, and other business leaders, CECP continues to inspire and challenge leaders in the private sector to find innovative ways to fulfill unmet social needs and to lead the way towards better alignment of business and social strategies.
Join CECP on Facebook, Twitter, Flickr and YouTube.
More from CECP