Published 03-24-20
Submitted by Acre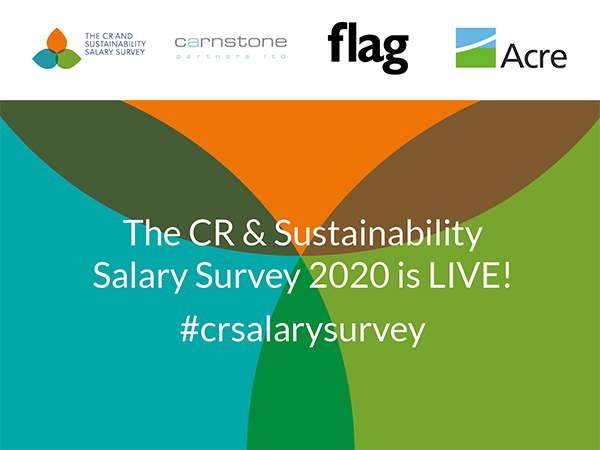 The survey remains the largest survey of its kind and promises to disclose more information than ever before. Now in its eighth year, the survey has been developed to provide a comprehensive insight into the salaries and benefits, responsibilities and backgrounds of people working in the sector - both in-house and for external consultancies.
    
Those who take part will contribute to the clearest understanding of the professional CRS landscape in existence and will receive an advance copy of the report.
 
The more participants reached, the clearer the view we will have of how corporate responsibility and sustainability professionals fit into the modern business world.
 
It is important that we continue to take part in building a clear picture of growth in sustainability and its worth to the businesses they're part of.
    
To take part (the survey should take no more than five minutes to complete) please visit: http://crsalarysurvey.com
---
So, what's in it for you?...
By contributing, you are improving the quality of the results for your marketplace
Raise awareness of the importance of sustainability within corporate organisations along with the impact we have on society and the environment
Together we can make a global impact - For every respondent who fills in the CR Salary Survey 2020, a tree will be planted by 'One Tree Planted'
You will be the first to receive a free copy of the report
---

Please note that this is 100% confidential – no participants' names or contact details will be published or made available to any third parties at any stage.

Andy Cartland, Founder at Acre, "We would like to thank our distribution partners WAP, 3BL, Duurzaam Ondernemen, and Walk of Life who are helping us circulate this key survey throughout the sector"
 
For any questions regarding the survey please contact Acre via +44 (0) 207 400 5570 or email on marketing@acre.com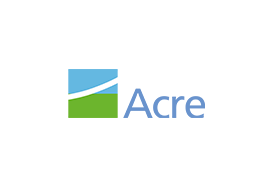 Acre
Acre
Sustainability & EHS Recruitment and Talent Development
Acre connects forward thinking organisations with purpose driven professionals. We work with functions which focus on resolving systemic challenges that impact society and the environment at a global level. These functions include; Sustainability and CSR, Corporate Affairs, ESG and Sustainable Finance, EHS as well as Energy and Clean Technology.
More from Acre