Published 03-19-20
Submitted by onsemi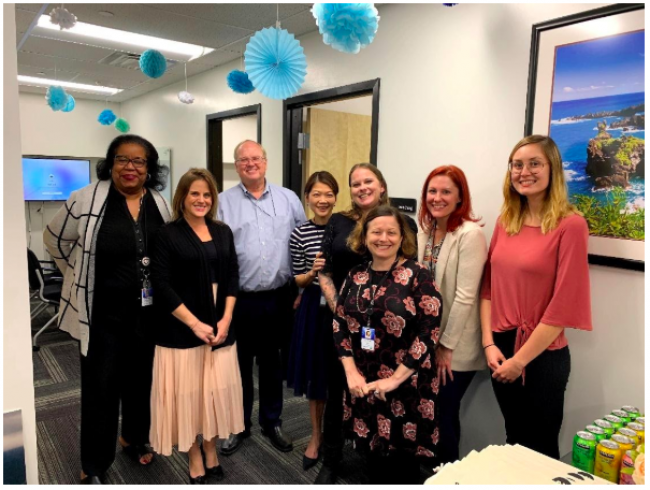 On Wednesday, March 11th, ON Semiconductor celebrated the development of its newest department, Ethics and Corporate Social Responsibility (CSR). During this inaugural event, the Ethics and CSR team hosted an open house where employees could learn about the goals of the new department, network with other employees, and enjoy snacks and beverages. To kick-off the party, Keith Jackson, CEO, made a welcome speech to the new team and talked to attendees about the focus areas of this new department. 
Over the next year, the Ethics program will focus their efforts on creating a new code of business conduct (CoBC), which will guide employees on how to conduct themselves in accordance with ON Semiconductor's core values of respect, integrity and initiative. In addition to the CoBC, the program will be implementing a new ethics helpline, which will allow employees and business partners to ask a question or raise a concern related to the CoBC, law and policies or procedures. Employees can also use the helpline to request advice or seek guidance on broader ethics and compliance related concerns. 
Additionally, the Ethics program will continue to oversee the Business Ethics Liaison (BEL) network, which will continue to provide critical support in education, training and awareness. The BELs are essential to the success of the Ethics program as they also support employees in the process to report a concern or ask a question related to ethics. 
The Corporate Social Responsibility (CSR) focus for 2020 includes ensuring the successful operation of the ON Semiconductor Foundation, continuing membership in the Responsible Business Alliance, analysis and reporting of environment, social and governance (ESG) sustainability/social investing trends, externally communicating our green product strategies, internal sustainability efforts, compliance to conflict mineral requirements as well as CSR and Ethics programs. A pilot of our new CSR software tool, Spark (powered by Benevity) will launch to employees in select cities globally for matching and volunteerism efforts and a pilot expansion of the Employee Volunteer Program in certain markets of Asia and Europe will round out the CSR objectives for 2020.
Also, the ON Semiconductor Foundation, which received its 501c3 designation in January 2020, seeks to serve the needs of the communities in which we operate through the investment of resources. The Foundation's goals are to advance education and science globally in the areas of science, technology, engineering, arts and mathematics (STEAM), and support global charitable causes with respect to the environment, health, disaster relief and human services needs in the communities where we do business. It will focus on ensuring grants and employee-matching funds given to community organizations are impactful and effective. The remaining activities of the Global Giving program will focus on employee sponsorship and in-kind donation requests. And a new grant submission software, powered by Benevity, is now in place to support eligible organizations seeking to apply for grants.
We are excited to see what the future holds for ON Semiconductor's newest department, Ethics and CSR, as they continue to grow as a team while prioritizing ethics, labor and human rights and minimizing our company's footprint on the planet as well as maximizing our community involvement.
Learn more about Corporate Social Responsibility at ON Semiconductor here.
*Image caption: Featured from left to right: Theresa Haywood-McCarley, Senior Director of CSR; Brianna Rice, Ethics Program Manager; Keith Jackson, President and CEO, Jean Chong, Vice President of Ethics and CSR; Lana Hall, CSR Program Manager; Jackie Terry, CSR Program Manager; Candaice Robetoy, CSR Intern and Cassandra Savel, CSR Intern.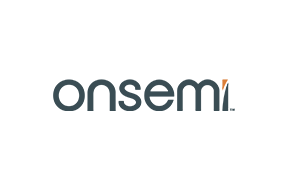 onsemi
onsemi
onsemi (Nasdaq: ON) is driving disruptive innovations to help build a better future. With a focus on automotive and industrial end-markets, the company is accelerating change in megatrends such as vehicle electrification and safety, sustainable energy grids, industrial automation and 5G and cloud infrastructure. With a highly differentiated and innovative product portfolio, onsemi creates intelligent power and sensing technologies that solve the world's most complex challenges and leads the way in creating a safer, cleaner and smarter world. Learn more about onsemi at www.onsemi.com.
Corporate Social Responsibility at onsemi: We believe in our people, culture and ability as good corporate citizens to address climate issues, sustainability and positively impact the communities where we work and live. Empowering the right people and partners creates long-term shared value to further our commitment to the triple bottom line of people, planet and profit. Since our first Corporate Social Responsibility (CSR) Statement of Commitment in 2008, our program has continually grown through innovation in our initiatives and strategic goals to deliver value to our stakeholders. Our philanthropic contributions, supporting nonprofits and educational institutions globally, and employee volunteer efforts target societal needs.
More from onsemi