Published 03-20-20
Submitted by CNH Industrial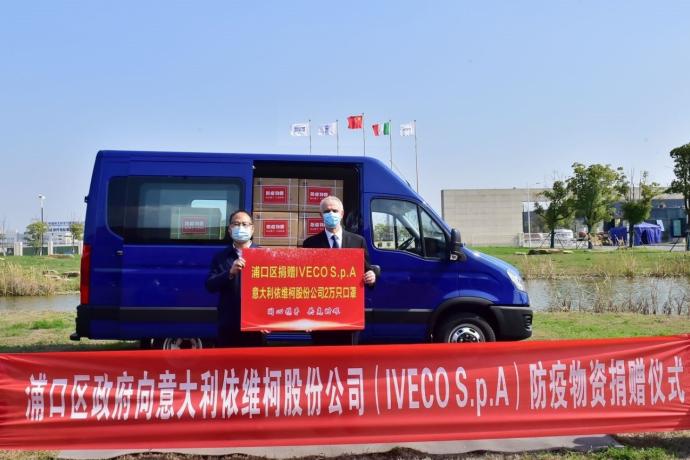 Abovve: Mr. Cao Hailian, Head of the Pukou District Government (left), presents masks to IVECO representative, Mr. Luca Borsano, Head of Quality at Naveco. Below: Delegation of Government, Naveco and IVECO representatives meet for delivery of masks.
As China continues to heal from the effects of the coronavirus with significantly diminished numbers of infected patients, they are looking to pay forward the support they received with a gesture of good will for their Italian 'neighbors'.
Naveco, a Chinese joint venture of IVECO, the commercial vehicles brand of CNH Industrial, is situated in the Pukou District in Nanjing. At a recently-held ceremony the Pukou District Government donated 20,000 facial masks to IVECO to be sent to Italy as there is a serious shortage of relevant medical supplies in the country.
These facial masks will be shipped to Italy immediately to support the Company's efforts to protect the health and safety of the community against this pandemic.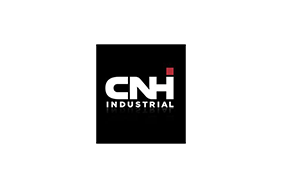 CNH Industrial
CNH Industrial
About CNH Industrial
CNH Industrial is a world-class equipment and services company that sustainably advances the noble work of agriculture and construction workers. The Company provides the strategic direction, R&D capabilities, and investments that enable the success of its five core Brands: Case IH, New Holland Agriculture and STEYR, supplying 360° agriculture applications from machines to implements and the digital technologies that enhance them; and CASE and New Holland Construction Equipment delivering a full lineup of construction products that make the industry more productive. Across a history spanning over two centuries, CNH Industrial has always been a pioneer in its sectors and continues to passionately innovate and drive customer efficiency and success. As a truly global company, CNH Industrial's 35,000+ employees form part of a diverse and inclusive workplace, focused on empowering customers to grow, and build, a better world.
Sustainability at CNH Industrial
CNH Industrial has a proactive approach to sustainability, which is in tune with global changes. We have set long-term targets to align with the United Nation's Sustainable Development Goals and we are driven to ensure that our footprint is sustainable, and one that leaves a positive and lasting impression. Furthermore, CNH Industrial is a recognized as a sustainability leader in its field, having maintained a top position in the Machinery and Electrical Equipment segment of the Dow Jones Sustainability Indices (DJSI), World and Europe, for eleven consecutive years, as well as being admitted to range of sustainability indices.
More from CNH Industrial