Published 03-19-20
Submitted by Cox Enterprises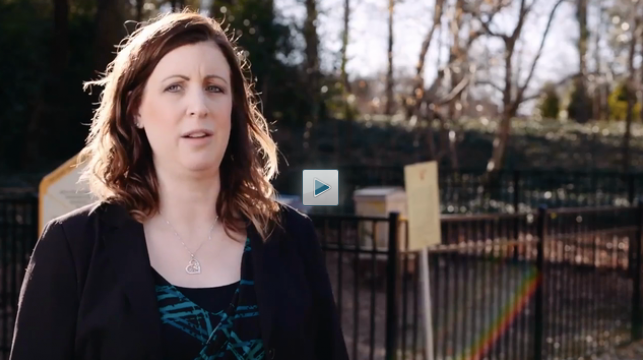 Click here to watch video
Passionate about preservation. Stuck on sustainability. A "walking encyclopedia" of green living options. That's how coworkers describe Kim Bowman-Scott, who earned Cox Enterprises' highest honor for employees for finding a way to save bee hives that threaten our employees and cable equipment in the field.
Linda King, vice president of field operations strategy and vendor management, said Kim is deserving of the Gov. James M. Cox Award because she not only came up with an idea to have beekeepers safely relocate the hives, she researched options and successfully implemented an action plan to benefit our company and the communities we serve.
"We all have passions. And if we're true to ourselves and if we're persistent, we can combine the two in everything we do," said Linda. "Kim saw an opportunity to take her passion and combine it with our work. Now we're better, and the world is better."
From Pest to Prize
For years, honey bees have been a stinger in the side of our operations. The industrious little insects like to build hives inside of underground cable vaults, hollow cable reels, pedestal covers and other places where our technicians need to work.
As field operations director for Cox Communications' corporate office in Atlanta, Kim knows this all too well. She is part of the Enterprise Customer Damage Center, a team of five full-time employees and two contractors that handles customer complaints about damaged equipment.
In the past, an exterminator was called in to destroy the unwanted hives. But Kim knew that the bees could be saved and relocated. She and her husband had seen it done in her neighborhood about three years ago. So when she found local beekeepers in our markets who were willing to safely move the bees — for about the same cost as an exterminator — she didn't hesitate to make the change.
A Swarm of Support
Kim knew she would have the full support of company leaders. Cox's corporate headquarters in Atlanta is actually home to four honey bee hives as part of a partnership with Bee Downtown, which works with hundreds of companies like ours to help rebuild bee populations.
Because Kim followed her instinct to Do the Right Thing, more than 110 hives have been preserved to date. And that's sweet news for honey bees whose populations are dwindling nationwide. This problem threatens our food supply, since honey bees pollinate many of the plants we eat, from avocados and almonds to blueberries and broccoli.
A Better World
Kim's focus on sustainability doesn't end with bees. She is also a zero waste champion for field operations. And at home, she and her husband recycle, compost, garden, consign clothing and drive electric vehicles. They are committed to making the world a better place for their 4-year-old daughter, as well as a son they are expecting later this year.
Kim said working at Cox allows her to incorporate her passion for preserving the environment into the work she does every day.
"I absolutely love working for Cox," Kim said. "I've been here for 19 years. And just knowing they care about sustainability is amazing. It's not just that, but it's also our focus on giving. And it's how we're allowing employees to have paid time off to volunteer. This is just an amazing place to work."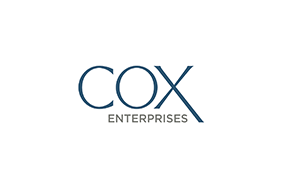 Cox Enterprises
Cox Enterprises
Cox Enterprises is one of the nation's leading media companies and providers of automotive services, with 2006 revenues of $13.2 billion and more than 80,000 employees. Major operating subsidiaries include Cox Communications, Inc. (cable television distribution, telephone, high-speed Internet access, commercial telecommunications, advertising solutions and Travel Channel); Cox Newspapers, Inc. (newspapers, local and national direct mail advertising and customized newsletters); Cox Television (television and television sales rep firms); Cox Radio, Inc. ([NYSE: CXR] broadcast radio stations and interactive Web sites); Manheim, Inc. (vehicle auctions, repair and certification services and web-based technology products) and Cox Auto Trader (automotive publications and a majority stake in AutoTrader.com).
More from Cox Enterprises