Published 03-19-20
Submitted by Booz Allen Hamilton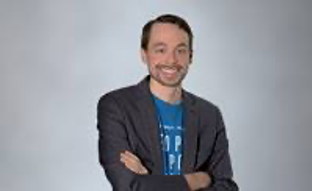 "There's no limit to what type of experience games can provide."
Mixed Reality flight simulations for Air Force pilots. Showcasing satellite orbital mechanics in Virtual Reality. Building an interactive digital encyclopedia of aircraft. For Jason Rauck, Project Lead and Game Designer with Booz Allen's San Antonio office's Immersive team, projects like these are all in a day's work.
Rauck creates interactive experiences that prepare U.S. warfighters for their real-life missions—an interest that began in childhood.
Entertainment in service of a higher purpose
"I grew up playing classic strategy games like Age of Empires, but even at a young age I was interested in how games were designed and built," Rauck said.
After college, when many of his friends took jobs in the commercial gaming industry, Rauck saw the value that gaming could bring to the training and simulation industry—particularly for young military recruits—and the potential of a career path at Booz Allen.
"The firm is forward-thinking in terms of how to apply interactive technologies to real world challenges, and how games can ultimately benefit our clients."   
Today, the products developed by Rauck and Booz Allen's Immersive teams are being used throughout the Department of Defense. Since joining the team, Rauck has made an impact by establishing new hardware and software, collaborating on best practices from the commercial game industry, developing a classified space for development, and hosting after-hours "Hunger & Games" events to bring team members together socially.
"I ultimately chose this career path because the opportunities for creative expression are boundless," he said.  
A hub for VR, AI, cyber excellence, and more
At Booz Allen San Antonio, data scientists, software developers, cyber threat intelligence analysts, and Subject Matter Experts band together to apply virtual reality, augmented reality, "synthetic data" and more to client challenges. These include helping Veterans Affairs optimize hospital space, assisting engineers with HVAC repair, and training AI algorithms to detect unexploded ordnance.
The San Antonio office is also home to Booz Allen's first Cyber Center of Excellence and AR-Craft Academy, an augmented reality mobile app built by Booz Allen's Summer Games interns that brings 3D to smartphone screens for more realistic pilot training.
Learn more about innovation at Booz Allen's San Antonio office and around the world.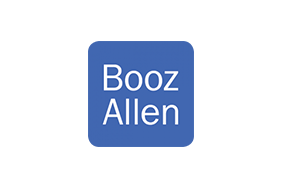 Booz Allen Hamilton
Booz Allen Hamilton
For more than 100 years, business, government, and military leaders have turned to Booz Allen Hamilton to solve their most complex problems. They trust us to bring together the right minds: those who devote themselves to the challenge at hand, who speak with relentless candor, and who act with courage and character. They expect original solutions where there are no roadmaps. They rely on us because they know that—together—we will find the answers and change the world.
We solve the most difficult management and technology problems through a combination of consulting, analytics, digital solutions, engineering, and cyber expertise. With global headquarters in McLean, Virginia, our firm employs more than 26,000 people globally, and had revenue of $6.70 billion for the 12 months ended March 31, 2019. To learn more, visit www.boozallen.com. (NYSE: Booz Allen)
More from Booz Allen Hamilton