Published 03-18-20
Submitted by CyberGrants

The outbreak of Coronavirus (COVID-19) is dominating media headlines. You may even have already been personally impacted by disruptions to your everyday life. Although the situation is changing rapidly, organizations like yours can't hesitate when it comes to strategic disaster response programs.
While still in its early days, there's no question that charitable fundraising programs are beginning to take a hit. Fundraising events are being cancelled at an increasing rate, which will have a very real impact on short term fundraising and cash flow for many nonprofits. 
As volunteer hours wane, there will be an impact to nonprofit operations and a downstream hit to dollar for doer grants. Specific nonprofit organizations with direct responses to the situation are facing massive outlays – such as personal protective equipment, supporting quarantined individuals, and bolstering taxed local health resources. The broadening concern around the situation, coupled with the multi-faceted implications of global equity market issues, will impact various donation channels including personal giving, associated matches and corporate giving. The CDP and its partners at Candid are tracking philanthropic donations to this outbreak. As of March 6, the total donations received stood at more than $1.3 billion. Read more about who is contributing, and where and how this compares to other disasters.
Mobilizing your resources in a time of uncertainty can be overwhelming, but there is no time for hesitation. As partners in your mission, CyberGrants is here to empower you to respond quickly, leveraging existing community partnerships, and creating impact in a sustainable way. All the while, allowing you to address immediate and emerging needs with speed, flexibility and expertise. 
Philanthropic organizations have the unique ability to be flexible, be fast and meet needs squarely where they are. Speed is critical to any disaster response effort. Don't wait - efficiently distribute funds and resources wherever the need is most critical. Ensure you have the programs in place to support containment and mitigation efforts, and basic human needs including psychological support for those impacted. 
Here are 5 strategies to help you effectively respond to COVID-19.
Continue Reading at: https://blog.cybergrants.com/strategic-disaster-response-relief-5-strategies-to-effectively-address-immediate-and-emerging-needs-of-coronavirus-covid-19-through-philanthropy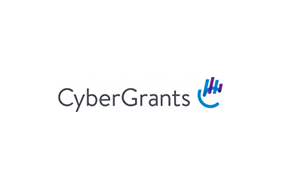 CyberGrants
CyberGrants
CyberGrants is a leading provider of software-as-a-service (SaaS) solutions for corporate social responsibility management. CyberGrants' mission is to provide innovative software and services in the most secure and efficient way to help companies manage all CSR initiatives from employee volunteer programs to the entire grants lifecycle. With nearly 20 years experience, CyberGrants has delivered grants management software and corporate philanthropy program software to many of the largest companies and foundations in the world, including more than 50% of the Fortune 100. For additional information on CyberGrants, visit www.cybergrants.com.
More from CyberGrants