Published 03-17-20
Submitted by Goodyear
Originally published on Crain's Cleveland Business
In 2012, Goodyear Tire & Rubber Co. made a commitment to hire 1,000 U.S. military veterans over the course of three years. The tiremaker reached its goal a year early, and since then has worked to put additional vets on the payroll. Goodyear's percentage of veterans in its U.S. workforce (6.7%) outpaces the annual national average by nearly a point, an effort reflected among other local companies seeking to hire a talented if sometimes underappreciated demographic.
Through veteran recruitment, Northeast Ohio businesses are bridging a civilian-military divide that persists in today's workforce. A 2016 study by the U.S. Chamber of Commerce Foundation's Hiring Our Heroes initiative reported that while veterans are top recruiting targets, employers don't always understand the difficulty of transitioning from a rigid military environment back to civilian life.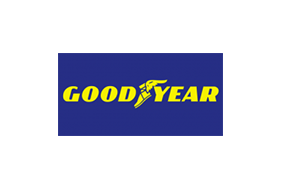 Goodyear
Goodyear
Goodyear is one of the world's largest tire companies. It employs about 63,000 people and manufactures its products in 47 facilities in 21 countries around the world. Its two Innovation Centers in Akron, Ohio, and Colmar-Berg, Luxembourg, strive to develop state-of-the-art products and services that set the technology and performance standard for the industry. For more information about Goodyear and its products, go to www.goodyear.com/corporate.
More from Goodyear