Published 03-17-20
Submitted by P&G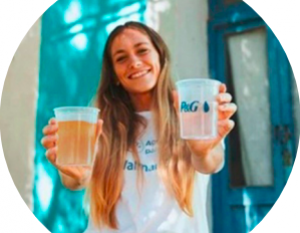 Providing Clean Water in South Africa
For the third year in a row, we partnered with Walmart in South Africa to raise awareness of the global water crisis and to help provide clean water to those in need. For every P&G product sold during the promotional period, we donated one day's clean drinking water, totaling nearly 1.5 million days of clean water. P&G's partner for Children's Safe Drinking Water in Southern Africa is the Gift of the Givers Foundation, the largest disaster relief organization of African origin on the continent. When tropical cyclone Idai wreaked havoc across Mozambique and Zimbabwe in early 2019, Gift of the Givers quickly mobilized and were able to bring clean water and other essentials to those in need. Gift of the Givers also distributed the P&G Purifier of Water to communities in Southern Africa where there is no access to clean water sources. 
Celebrating World Water Day in Martin Garcia Island
On March 22nd in Argentina, we celebrated World Water Day in a special location: Martin Garcia Island National Historical Heritage and Nature Reserve where the community will benefit from the P&G Children's Safe Drinking Water Program.
Different key stakeholders, such as top management and commercial team of Walmart, key government officials, NGOs, media, influencers and employees visited the iconic island to celebrate this important day. All people traveled more than two hours to get to the island, which due to various problems with the tide of the river, cannot access clean drinking water.
Thanks to the CSDW Program, many people from the island will benefit.
Engaging the Community to Transform Lives in Brazil
Rodrigo Faro, Children Safe Drinking Water ambassador, announced the first digital campaign to raise awareness of the water issue in Brazil by demonstrating how the P&G Purifier of Water packets work and asked consumers to do their part. Users participated in the campaign by visiting www.doeaguapura.com.br and clicking on the donation button. After a quick registration form, they donated a day of clean drinking water to families in riverside communities in Amazonas, Minas Gerais and southernmost communities from Bahia. "In Brazil, we have more than 35 million people without access to treated water. It is a very serious problem that affects mainly the children. Our purpose has always been to improve people's lives, and this includes acting directly on issues essential to their day-to-day life. That is why we want to invite consumers and all Brazilians to join us in this initiative that will transform lives. This is the special way we have chosen to celebrate our 30-year anniversary," said Juliana Azevedo, P&G Brazil President. The campaign was able to raise 567,000 days of clean drinking water.
Improving Health and Hygiene in Pakistan
We announced commitments for our Paak Saaf Pakistan initiative over the next three years. The initiative is designed to provide 50 million liters of clean drinking water through the P&G Children's Safe Drinking Water Program, helping an estimated 250,000 people. It also creates cleanliness and hand-washing awareness for five million children via the Safeguard School Education Program.
"The reach and impact of its programs to date and P&G's continued commitment toward this cause will continue to make a meaningful difference in the lives of the Pakistani people."

Dr. Arif Alvi, President of Pakistan
The President of Pakistan, Dr. Arif Alvi, highlighted the importance of clean drinking water and sanitation as key priority areas of the Prime Minister's Clean Green Pakistan Movement. He also emphasized the need for creating awareness about this at the grassroots level commenting, "Ensuring the health of our people requires that we invest in adequate infrastructure to increase access to safe and affordable drinking water, as well as sanitation facilities. It is also very important to create awareness about conservation of water, sanitation and good health and hygiene practices at the grass-root levels. P&G deserves to be commended for making continued efforts to help improve health and hygiene of Pakistani communities. The reach and impact of its programs to date and P&G's continued commitment towards this cause will continue to make a meaningful difference in the lives of the Pakistani people."
P&G was joined by its community partner HOPE, represented by Chairperson Dr. Mubina Agboatwalla, for the third consecutive World Water Day, to raise awareness about the clean drinking water crisis and help transform lives through the CSDW Program. 
According to Water Aid, in Pakistan around 22 million people do not have access to clean water, and 19,500 children under five years of age die every year as a result of drinking dirty water and having no access to sanitation.
Through CSDW, we have made available more than 875 million liters of clean drinking water to Pakistani communities. This is enough to provide millions of people with clean drinking water for three months. 
Inspiring Children to Make a Difference
As part of the CSDW Program in Peru, United Way launched a contest in schools benefitted by the program in Lurin (Lima). Children were invited to participate in a three-step contest that included:
Presenting a poster with the correct water purification process,
Producing a video explaining the water purification process step by step, and
Crafting something with the empty P&G Purifier of Water packets.
Posters and videos presented the process clearly and correctly, and all the art pieces crafted by the children with the empty packets overflowed with creativity and imagination. A group of students who worked together for the contest presented a TV made out of P&G Purifier of Water packets and shared their story behind the work: they got inspired from watching P&G brand commercials on TV. They showed the purifier process step-by-step by channel zapping on their handmade TV indicating they always saw P&G on TV. This team also manufactured purses, wallets and boxes, inspiring the rest of the class to work with their own empty packets.
Coming Together To Support Clean Water
To support the Children's Safe Drinking Water Program, employees in Germany, Austria and Switzerland implemented a 16-week donation campaign. They set an ambitious goal of collecting donations equating to five million liters of clean drinking water. Employees donated via canteen units, in game show-like raffles and in team challenges to raise contributions for the program. The highlight was the distribution of hundreds of thermal bottles in Schwalbach, Germany, enabling us to overdeliver on our target. 
Partnering for Clean Water in Vietnam
We introduced the P&G Children's Safe Drinking Water Program in Vietnam in 2016 with the partnership of the Red Cross Vietnam. In 2018, we helped 22,928 households — those hit by severe typhoons and floods in An Giang, Dong Thap, Nghe An, Ha Tinh, and Thanh Hoa.
In 2018, we marked the first-ever partnership between P&G Vietnam and the biggest retailer in Vietnam-Saigon CO.OP. With each product sold, P&G contributed one day of clean drinking water. Through the partnership, this meaningful program's message has been spread widely across Vietnam, and clean drinking water has reached more people in need.
Engaging the Community in Toronto
To kickoff the Walmart in-store initiative where buying one P&G product results in the donation of a liter of clean water through the P&G Children's Safe Drinking Water Program, students from a local Toronto high school participated in packing 2,000 hygiene kits that included P&G Purifier of Water packets and hygiene items donated by P&G. Once assembled, the kits were delivered by GlobalMedic, a local disaster relief organization, to families affected by the current crisis in Somalia.
Read the 2019 P&G Citizenship Report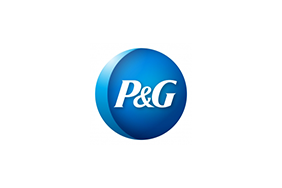 P&G
P&G
P&G defines our commitment to sustainable development as "ensuring a better quality of life for everyone, now and for generations to come." We have a long heritage as a sustainability leader and we remain committed to improving consumers' lives through P&G brands and by contributing to the sustainability of our planet and the communities in which we live and work.
More from P&G