Published 03-16-20
Submitted by Scotiabank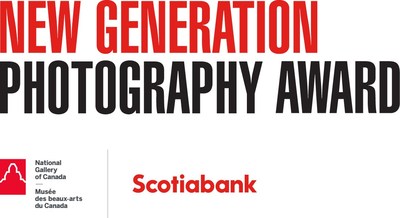 Scotiabank and the National Gallery of Canada are pleased to announce the longlist for the third annual New Generation Photography Award.
"Scotiabank has a deep passion for supporting the arts, culture and young people," says Mike Tasevski, Vice President, Global Sponsorships at Scotiabank. "We are proud to continue to play a role in celebrating the creative vision and accomplishments of our country's most promising new photographers."
The 2020 New Generation Photography Award celebrates young Canadians working in lens-based art. Open to individuals 30 and under, the award is the only one of its kind and its purpose is to elevate the careers of young artists.
"This year's nominees for the New Generation Photography Award continue to impress with the high-quality of their work and lively engagement with the photographic medium," says Ann Thomas, Senior Curator, Photography, National Gallery of Canada and Chair of the Jury. "The diversity of the submissions reveals photography's power to explore a wide range of subject matter, ranging from personal journeys to pressing social issues. The prize celebrates the artistic vision of an up-and-coming generation of artists, and most importantly offers support and encouragement for both nominees and winners."
Congratulations to the nominees on the 2020 longlist:
Lacie Burning – Vancouver/Six Nations of the Grand River, BC

Justin Carter – Halifax, NS

Garnet Dirksen – Merritt, BC

Noah Friebel – Vancouver, BC

Sarah Jasmine Hodgson – Ottawa, ON

Kaysha Jamieson – Hamilton, ON

Olivia Johnston – Ottawa, ON

Marisa Kriangwiwat Holmes – Richmond, BC

Delphine Lewis – Westmount, Quebec

Samantha Miller – Ohsweken, Six Nations, Ontario

Curtiss Randolph – Toronto, ON

Rachel Rozanski – Toronto, ON

Katherine Takpannie – Ottawa, ON
The three winners of the New Generation Photography Award will be announced on March 25, 2020, and will receive a cash prize of $10,000 each along with the opportunity to be featured in two group exhibitions: at the Gladstone Hotel in Toronto, Ontario, during the Scotiabank CONTACT Photography Festival from May 1 – June 7, 2020 and at the National Gallery of Canada in Ottawa, from November 26, 2020 to March 14, 2021. Award recipients will participate in in educational programming and present artist talks in November 2020 at the National Gallery of Canada.Members of the jury are:
Ann Thomas, Senior Curator, Photographs, National Gallery of Canada, and Chair of the Jury

Luther Konadu, Artist and past New Generation Photography Award winner (2019)

Andrea Kunard, Associate Curator, Photographs, National Gallery of Canada

Suzy Lake, Artist and past Scotiabank Photography Award winner (2016)

Alain Paiement, Artist and Professor at Université de Québec à Montréal
About Scotiabank
At Scotiabank, we aim to support organizations that are committed to helping young people reach their infinite potential. Young people are our future leaders and Scotiabank's goal is to help ensure that they have the necessary skills and resources they need to support their success. Together with our employees, the Bank supports causes at a grassroots level. Recognized as a leader for our charitable donations and philanthropic activities, in 2019, Scotiabank contributed nearly $100 million globally to help our communities around the world.
Scotiabank is a leading bank in the Americas. Guided by our purpose: "for every future", we help our customers, their families and their communities achieve success through a broad range of advice, products and services, including personal and commercial banking, wealth management and private banking, corporate and investment banking, and capital markets. With a team of approximately 100,000 employees and assets of approximately $1.2 trillion (as at January 31, 2020), Scotiabank trades on the Toronto Stock Exchange (TSX: BNS) and New York Stock Exchange (NYSE: BNS). For more information, please visit http://www.scotiabank.com and follow us on Twitter @ScotiabankViews.
About the National Gallery of Canada
The National Gallery of Canada is home to the most important collections of historical and contemporary Canadian art. The Gallery also maintains Canada's premier collection of European Art from the 14th to the 21st centuries, as well as important works of American, Asian and Indigenous Art and renowned international collections of prints, drawings and photographs. Created in 1880, the National Gallery of Canada has played a key role in Canadian culture for well over a century. Among its principal missions is to increase access to excellent works of art for all Canadians. For more information, visit gallery.ca and follow us on Twitter, Facebook, YouTube and Instagram.
SOURCE Scotiabank
For further information: For media enquiries only: New Generation Photography Award, Nicole Stevenson, Scotiabank.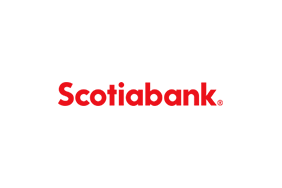 Scotiabank