Published 03-16-20
Submitted by Johnson & Johnson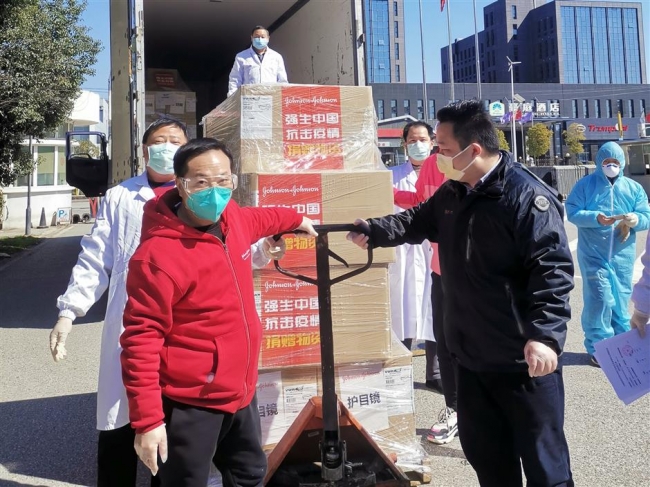 Wang Donghua (in red) and other Johnson & Johnson volunteers deliver donations to Wuhan Jinyintan Hospital. Source: SHINE
It was 9pm, January 22, one day before the Spring Festival holiday.
Wang Donghua, a Johnson & Johnson China employee in Wuhan, the epicenter of the COVID-19 outbreak, received a message from Will Song, chairman of Johnson & Johnson China. 
"Donghua, hope you and your family are well. We learnt the front-line hospitals urgently need protective gear, so the company decided to donate medical supplies to support the doctors and nurses. Can you please help facilitate the donation efforts as soon as possible? All the best."
Wang didn't hesitate. As a Wuhan resident, an employee of a world-leading healthcare company and husband of the head nurse in a Wuhan hospital, he had long been thinking about what he could do. 
On the next morning, Wang contacted local hospitals and charity foundations, jumping on the role as volunteer-in-chief for Johnson & Johnson to help combat the epidemic. In the following weeks, he was joined by 11 more employee-volunteers and supported the transportation of multiple batches of donations from Johnson & Johnson to designated hospitals in Wuhan.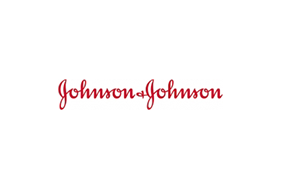 Johnson & Johnson
Johnson & Johnson
Caring for the world, one person at a time... inspires and unites the people of Johnson & Johnson. This year, we celebrate 126 years of embracing research and science – bringing innovative ideas, products and services to advance the health and well-being of people. Employees of the Johnson & Johnson Family of Companies work in more than 250 operating companies in 60 countries throughout the world. The passion and commitment of our people yield innovations that further minimize our impact on the planet, drive new alliances to address major health challenges in developing and developed countries, and help to create economic opportunity for people. Improving human health and well-being is our crucial mission and the ultimate measure of upholding our responsibility now and for generations to come.
At Johnson & Johnson, our top priority is health-health of people and the planet. That's why we set aggressive corporate wide goals to reduce our environmental impact, outlined in our Healthy Future 2015 goals. To this end, we established the proprietary Earthwards® process for developing and marketing greener products through lifecycle analysis. Every Earthwards® recognized product must achieve a greater than 10 percent improvement in at least three of the seven goal areas:
Materials used
Packaging reduction
Energy reduction
Waste reduction
Water reduction
Positive social impact or benefit
Product innovation
More from Johnson & Johnson