Published 03-16-20
Submitted by Gildan Activewear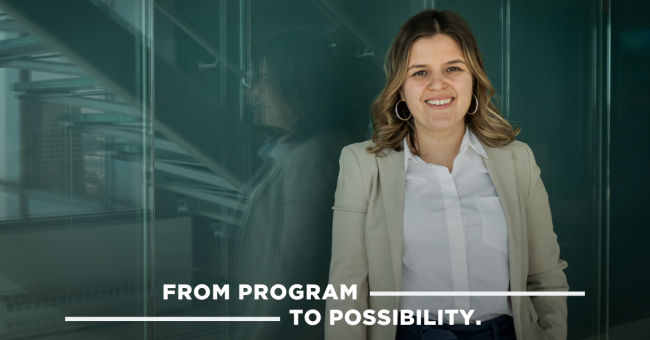 For International Women's Day, we asked Sabrina Teixeira, Director of Financial Operations at Gildan's headquarters, to share how some of the Company's initiatives have empowered her as a woman in the workforce. Sabrina chose to talk about the "Leading the Gildan Way" training program, an initiative that helps turn managers into leaders.
"The Leading the Gildan Way' program is designed to help us become the best leaders we can be. It focuses on our own development as individuals but also emphasizes the value of guiding, working, and communicating with people.
For me, communication was the most important skill I learned during the program. It's a big part of what I do, and I think it can play a key role in our success as women more generally – especially in a world as demanding as ours, where it is easy to feel intimidated. For some women, it can be hard to be assertive in the workplace, but the type of communication tools taught by the program helped me overcome those hurdles and gave me the confidence to be stronger in my career. I think that's why initiatives like these are important for elevating women: They help us feel confident!
Another thing that really impacted me was getting to listen to strong women in leadership tell us about their journeys. We got to hear all about where they started in their careers, and how they got to where they are today. This showed me that it was possible to grow in confidence and become stronger as a leader, which was really motivating for me.
When I got promoted from Manager of Financial Operations to Director of Financial Operations, I felt more confident about taking on my new leadership role as a young woman thanks to the skills I developed during the program, and for that I am grateful."
– Sabrina Teixeira, Director of Financial Operations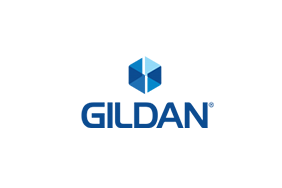 Gildan Activewear
Gildan Activewear
Gildan is a leading manufacturer of everyday basic apparel which markets its products in North America, Europe, Asia-Pacific and Latin America, under a diversified portfolio of Company-owned brands, including Gildan®, American Apparel®, Comfort Colors®, Gildan® Hammer™, Gold Toe®, Anvil®, Alstyle®, Secret®, Silks®, Kushyfoot®, Secret Silky®, Therapy Plus™, Peds® and MediPeds®, and under the Under Armour® brand through a sock licensing agreement providing exclusive distribution rights in the United States and Canada. Our product offering includes activewear, underwear, socks, hosiery and legwear products sold to a broad range of customers, including wholesale distributors, screenprinters or embellishers, as well as to retailers that sell to consumers through their physical stores and/or ecommerce platforms. In addition, we sell directly to consumers through our own direct-to-consumer platforms.
Gildan owns and operates vertically-integrated, large-scale manufacturing facilities which are primarily located in Central America, the Caribbean Basin, North America, and Bangladesh. With over 46,000 employees worldwide Gildan operates with a strong commitment to industry-leading labour and environmental practices throughout its supply chain in accordance with its comprehensive Genuine Responsibility® program embedded in the Company's long-term business strategy. 
More from Gildan Activewear