Published 03-13-20
Submitted by Ideagen Global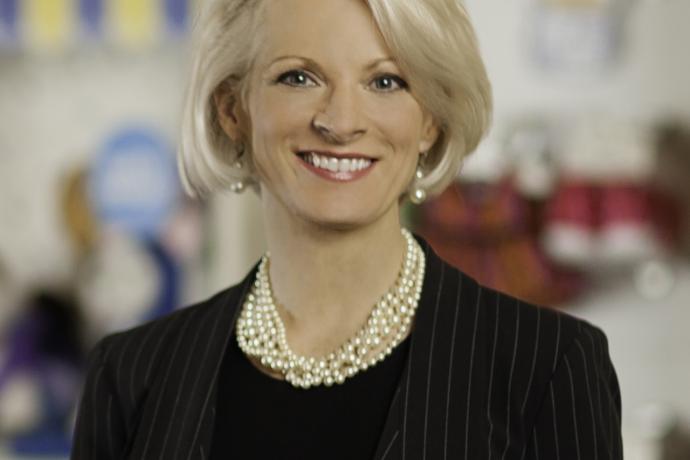 Ideagen®'s CEO, George Sifakis Announces Sharon Price John, CEO of Build-a-Bear and Steven James Tingus, National Disability Policy and Inclusion Leader have joined the Ideagen Advisory Board
Ideagen® is honored to announce the addition of two new members on the Ideagen Advisory Board. Sharon Price John, CEO of Build-A-Bear Workshop and Steven Tingus. 
"We are very excited and honored that both Sharon and Steven have joined the Ideagen Advisory Board. With their knowledge and experience as global leaders, they will bring critical insights and perspectives as Ideagen scales globally, including with the recent launch of Ideagen TV "Powered by Azure" and presented globally by Microsoft"  -George Sifakis, CEO, Ideagen.
Sharon Price John has been President and Chief Executive Officer of Build-A-Bear Workshop, Inc. since June 2013. In just a few short years, she has helped lead the company through a successful financial turnaround, while refreshing the brand, now in its 23rd year. At the St. Louis headquarters of Build-A-Bear Workshop and when visiting stores across the globe, the Tennessee native leads and challenges her teams to be better and do better every day in a uniquely engaging way. She takes the time to share the full story with employees and answer questions, and they in turn know she will always speak the truth. Sharon took this approach directly to the field on the Season Eight premiere of the hit CBS series "Undercover Boss" in December 2016. In this episode, she donned a disguise while working with store and warehouse associates to gain unfiltered feedback on changes the company began implementing in 2014. 
With over two decades of experience in marketing, product development and change management, Sharon has worked with several iconic family brands. During her tenure at companies, including Hasbro, Mattel and Wolverine World Wide, she established a strong track record of success working with a variety of brands and businesses. 
Before joining Build-A-Bear Workshop, Sharon was President of the Stride Rite Childrens Group LLC, where she led all functions, including product creation, wholesale sales, marketing, planning and distribution. She wore many hats while directing operations, retail merchandising and international franchising for more than 350 Stride Rite stores. 
Prior to Stride Rite Children's Group, she held a range of senior management roles at Hasbro, including General Manager and Senior Vice President of Global Preschool, where she drove the global strategy and marketing for Hasbro's Preschool portfolio that included the likes of Mr. Potato Head and Play-doh. Separately, Sharon served as the General Manager, Senior Vice President of Marketing for the U.S. Toy Division, overseeing iconic brands like NERF, Transformers and My Little Pony, while managing key licensing relationships such as Star Wars and Marvel. Prior to that, she held a number of roles, including Marketing Director of Barbie and Vice President of International for the Disney Business Unit. 
Her career began in the advertising industry working at top agencies in New York, including DDB Needham Worldwide on the Hershey account and Bates USA as Account Supervisor for the SNICKERS/M&M Mars business. Sharon holds a Bachelor of Science Degree in Communications from the University of Tennessee - Knoxville and a Master of Business Administration from Columbia University. In 2014, she received the distinguished alumna award from Columbia Business School – Columbia Women in Business. In 2016, she was recognized as one of the University of Tennessee Knoxville's 100 Distinguished Alumni.
Sharon is a sought after speaker, who has served on the Board of Directors for Jack in the Box, Inc. Since 2014. She is also active on a number of national and regional philanthropic senior boards and organizations, including KaBOOM!, the Board of Directors of The Foundation for Barnes-Jewish Hospital, and the Committee of 200 (C200). Sharon lives in St. Louis with her husband and three children.
Steven James Tingus is recognized as one of the nation's leading experts and thought leaders for public and private disability, aging, veterans, health care and educational programs, and diversity and inclusion. 
Since 2011, Steven has served as a Consultant through STEVEN J. TINGUS CONSULTING to business, non-profit foundation and entertainment industry executives. His clients include: LEISURE FILMS LTD. (Sacramento, CA, 2019 – Present): As Creative Partner for Diversity and Disability Inclusion, advocates for the development of new storylines for film and television that accurately portray individuals with disabilities and others from underrepresented and minority groups, and the hiring of talent from these communities in front and behind the camera; MOTHER ROAD STUDIOS (Los Angeles, CA, 2018 – Present), as Consultant for Diversity and Inclusion, advocates for the development of new storylines for film and television that accurately portray individuals with disabilities/seniors/veterans and others from underrepresented and minority groups, and the hiring of talent from these communities in front and behind the camera. The mission of Mother Road Studios is to "pave the way for inclusion by creating art and entertainment through a new lens with people of all abilities. Using creativity, connections and collaborations to generate more inclusive opportunities in our communities and our world."; DIVERSE CITY ENTERTAINMENT (Los Angeles, CA, 2013 – 2017), as Consultant (former Partner and Director of Public Relations, 2013 – 2014), advocated for new storylines for film and television that accurately portray individuals with disabilities and others with health-related challenges, and the hiring of talent with disabilities (including veterans) in front and behind the camera to promote diversity. Developed strategic partnerships (e.g.,NBCUniversal's Abilities Network) and presented the business case before leadership to promote the increase in the employment of talented individuals with disabilities into all facets of the entertainment industry. Selected Achievement: Associate Producer (Disability Issues and Content Development) for Perfectly Imperfect Radio on Monday nights at 7:00 PM (Pacific Time) on www.LATalkRadio.com ; and LEE & ASSOCIATES, LA NORTH/VENTURA, INC. (Calabasas, CA, 2011 –2013), as Consultant (Senior Vice President for Business Development), directed the development and growth of potential profitable business for key principals. Conducted extensive research and developed lists of potential clients. Ensured business growth by directing and managing business development initiatives. Managed community outreach and served as a spokesperson at industry events. Selected Achievement: Solicited investments and funds for Lee & Associates' 2012 Annual Golf Classic & Client Appreciation Day benefitting local non-profit organizations serving children and families, including those with disabilities. From 2010 to 2011, Steven served as Chief Government and Public Relations Officer for the LOS AMIGOS RESEARCH AND EDUCATION INSTITUTE, INC., at the world-renowned Rancho Los Amigos National Rehabilitation Center (Downey, CA) for people with disabilities and aging.
Following the enactment of the Rehabilitation Act of 1973, Steven became the first mainstreamed "Handicapped" student into public schools in Northern California which set the stage for his achieving many lifelong accomplishments that also opened the doors and improved the lives for his peers with disabilities. On February 1, 2001, President George W. Bush invited Steven to the East Room of The White House to introduce him and to deliver a speech on behalf of the President for the unveiling of the New Freedom Initiative (NFI) before members of Congress, the press, and leaders from the disability community. Steven helped craft the NFI which served as the blueprint for the Bush administration's policy supporting people with disabilities. Later that year, President Bush appointed Steven to serve as the Director of the National Institute on Disability and Rehabilitation Research at the U.S. DEPARTMENT OF EDUCATION (Washington, DC) from 2001 to 2007, followed by appointing him to serve as the Deputy Assistant Secretary for Planning and Evaluation (Disability, Aging, and Long-Term Care Policy) at the U.S. DEPARTMENT OF HEALTH AND HUMAN SERVICES (Washington, DC) from 2007 to 2009. Steven also chaired the President's Interagency Committee on Disability Research and various White House task forces focused on disability policy and research. Previously, Steven served as Director of Public Policy and Resource Development at the CALIFORNIA FOUNDATION FOR INDEPENDENT LIVING CENTERS, INC. (Sacramento, CA) from 1998 to 2001, which followed his appointment by California Governor Pete Wilson as Health Care Policy Analyst (Disability) for the CALIFORNIA DEPARTMENT OF HEALTH SERVICES, Office of Long Term Care (Sacramento, CA) from 1995 to 1998. 
Steven has earned a B.S. degree in Biological Sciences, a Clear Ryan Single Subject Teaching Credential in Life Science, an M.S. degree in Physiology, and a Candidate in Philosophy (Ph.D. ABD) degree in Physiology from the University of California, Davis. Steven has received numerous awards at the federal, state and non-profit foundation level for his exceptional leadership in the establishment and implementation of public policies and research programs that enhance the quality of life for people with disabilities and seniors. Steven is a Charter Member of the American Association of People with Disabilities (AAPD), Member of the National Council on Independent Living (NCIL), Member of the Board of Advisors for RespectAbility (2014-2019), SAG-AFTRA eligible Member of the Screen Actors Guild (SAG- AFTRA), Associate Member of the Television Academy, Member of Film Independent, Indie Creative Member of the Sundance Institute, Member of the Board of Directors for the Hollywood Diversity Association (HDA) (2014-2017), and Member of the ABC Studios Advisory Panel (2015-2017). 
Besides serving as a political appointee and consultant on disability policy at the state and federal level, Steven particularly enjoys bringing his expertise in disability policy to the entertainment industry in support of talent with disabilities. Steven believes that "The entertainment industry can be an incredible ally in creating social change. I enjoy educating industry leaders on the business sense of hiring highly-talented and trained people with disabilities and those underrepresented onscreen and behind the camera. Toward that end, to build a network of high-profile actors, producers, directors and other key players in the entertainment industry towards increasing storyline development and hiring so that the abysmal 2.4% representation on TV/film is changed for the disability community (USC Annenberg Inclusion Initiative, 2017)." According to the Centers for Disease Control and Prevention (CDC), 20% of the United States population (1 in 5 adults) or 61 million Americans are living with a disability (2018). Amongst this population are some of the most talented people on earth. Unfortunately, very few ever get the opportunity to shine on the world stage. Steven resides in Los Angeles, California.
"Sharon and Steven will bring game-changing, innovative thinking to the Ideagen Advisory Board and we are looking forward to changing the world together" - Christian Angelson, VP Global Operations at Ideagen.
For more information regarding Ideagen, visit www.IdeagenGlobal.com to join the movement. 
RESOURCES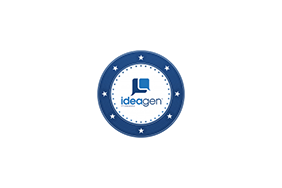 Ideagen Global
Ideagen Global
Ideagen was formed by Axela with a simple goal in mind: to change the world. Ideagen serves as the platform for high-level cross-sector collaboration. Its member base draws broadly from influentials in the non-profit, corporate and governmental sectors and is designed to harness the models and best practices each member brings to the table to catalyze collaborative solutions. A famous theory states that there are no more than six degrees of separation between individuals. Ideagen is a zero degree platform for cross-sector collaboration by serving as the catalyst for influentials across sector lines to come together and discuss key issues affecting our nation and the world. Axela Government Relations LLC, a leader among Washington, DC consulting firms for nearly a decade, is sponsoring Ideagen. The Axela Team brings an unparalleled level of experience and leadership, having built countless cross-sector collaborative alliances by working closely with fortune 500 companies, Capitol Hill, leading non-profits and the public sector. Mission The Ideagen mission is to create a zero degree platform to foster an environment for cross-sector collaboration. Our objective is to nurture and strengthen connections and communication between organizations, which, together, have the ability to create innovative solutions to some of the most vexing issues of our time.
More from Ideagen Global