Published 03-13-20
Submitted by FSG
How to Help the Most Vulnerable Through the Pandemic
In an opinion article on The Chronicle of Philanthropy, FSG Co-CEO Lauren Smith, MD, MPH, shares ideas from her experience as a pediatrician and former medical director of the Massachusetts Department of Public Health.
As governments, businesses, and individuals scramble to respond to the threat of a coronavirus pandemic, those of us who work at nonprofits and foundations rightly ask what we can do to make a difference. This is even more challenging when the constant media and social-media barrage provides so little useful information that anyone can act on but instead is contributing to unhelpful anxiety and worry.
Highlights include equity considerations, promoting support of critical public health infrastructure, and support actions that reduce strain on the overburdened health care system.
Read the article in the Chronicle of Philanthropy  >
About FSG
FSG is a mission-driven consulting firm supporting leaders in creating large-scale, lasting social change. Through customized consulting services, innovative thought leadership, and support for learning communities, we help foundations, businesses, nonprofits, and governments around the world accelerate progress by reimagining social change. Learn more at www.fsg.org.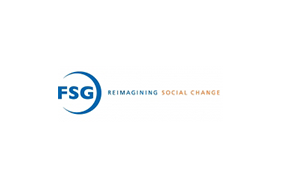 FSG
FSG
Your social impact work requires world-class strategy and insights. FSG has two decades of experience guiding business and foundation leaders and a deep understanding of how to create social impact.
More from FSG