Published 03-13-20
Submitted by Alexion Pharmaceuticals
Serving Communities is a key pillar of Alexion's CSR-STAR platform and one of the drivers of our company's culture. Alexion collaborates with organizations around the world to provide employees an opportunity to give back to their local communities. 
More than two dozen Alexion employees from our New Haven, CT office and their family members volunteered with the Special Olympics of Connecticut to help run a bowling competition for athletes with disabilities. Following the opening ceremony, Alexion volunteers took up their posts at their assigned lanes where they helped run the games and encouraged the athletes throughout each frame. After some intense competition and a lot of fun, the winners at each lane received their medals.
Alexion volunteers left the competition feeling energized by the spirit of the athletes and grateful for the relationships they created with them. The event was such a success that the team in New Haven is already making plans to volunteer at the Summer Special Olympics and hopes to expand the effort to other Alexion locations around the globe. To learn more about how we Serve Communities, visit Alexion.com/Responsibility.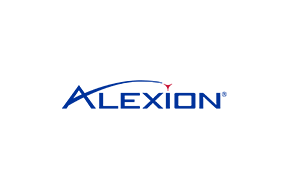 Alexion Pharmaceuticals
Alexion Pharmaceuticals
Alexion is a global biopharmaceutical company focused on serving patients and families affected by rare diseases through the discovery, development and commercialization of life-changing therapies. As the global leader in complement biology and inhibition for more than 20 years
More from Alexion Pharmaceuticals