Published 03-13-20
Submitted by General Mills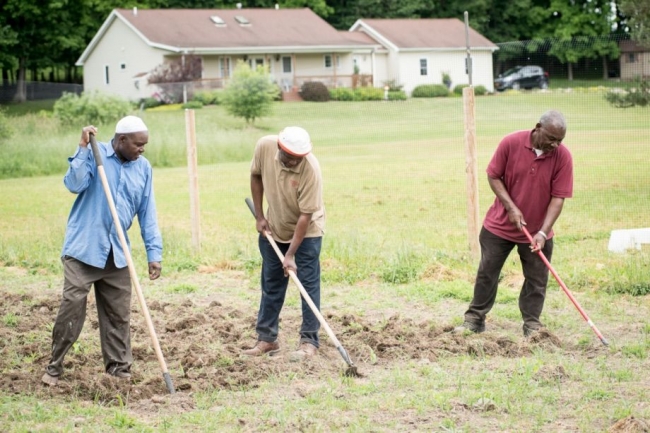 Volunteers at the Somali Bantu Community Farm outside Buffalo, New York, which this year will be expanding to provide plots for three more community organizations and eight farmers. (Photo courtesy Lori Joyce Photography)
Originally published by Next City
For the past three summers, Mahamud Mberwa has woken each day before dawn, squeezing in four hours of Uber driving before he treks to the Somali Bantu Community Farm.
"People need to be able to grow the food that is part of their tradition and culture," said Kristin Heltman-Weiss, one of the project's organizers. "And they need that to stay healthy, especially here in America."
Mberwa was helping run an afterschool program there for Somali Bantu kids when, in 2017, he met Heltman-Weiss, a volunteer and educational therapist. He mentioned to his new friend that the Bantu next needed a place to farm: Many felt concerned, he told her, that they couldn't purchase their traditional fruits and vegetables in Buffalo's grocery stores, if they could get to those stores at all.
To Mberwa's surprise, Heltman-Weiss, who lives in one of Buffalo's well-heeled, largely rural exurbs, knew a local healthcare executive with a horse farm and several extra acres. Within weeks of her conversation with Mberwa, she secured the Somali Bantu not only a quarter-acre plot for a pilot garden, but a trove of donated seeds, seedlings and gardening tools.
From that first planting, the farm grew quickly: The executive donated two more acres mid-season. In 2018, the newly christened Somali Bantu Community Farm received a $74,000 grant from General Mills, which it used to buy a passenger van, a pick-up truck and a walk-behind tractor.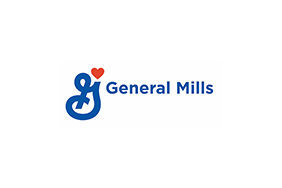 General Mills
General Mills
About General Mills
General Mills is one of the world's leading food companies, operating in more than 100 countries around the world. Its brands include Cheerios, Fiber One, Häagen-Dazs, Nature Valley, Yoplait, Betty Crocker, Pillsbury, Green Giant, Old El Paso, Wanchai Ferry, Yoki and more. Headquartered in Minneapolis, Minn., USA, General Mills had fiscal 2015 worldwide sales of US $18.8 billion.
More from General Mills